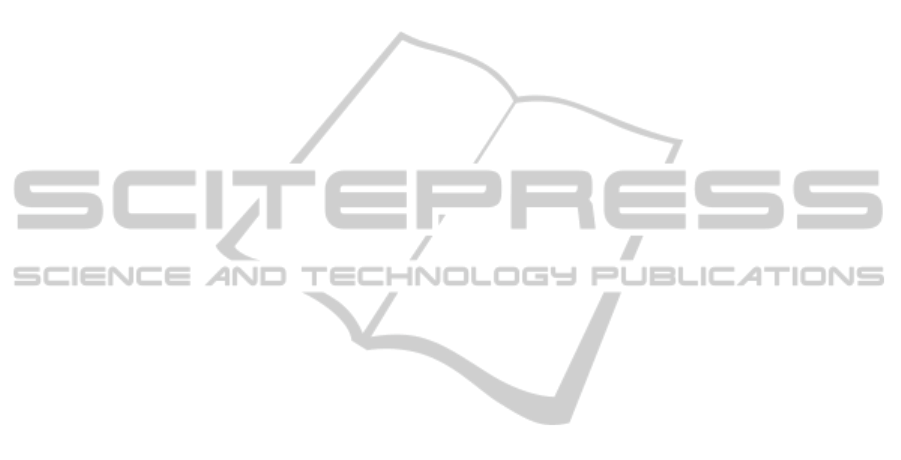 To achieve this, it includes models induced by
means of Data Mining (DM) techniques (Santos et
al. 2006), (Gago and Santos 2008, Gago, Silva and
Santos 2007, Silva et al. 2003, Silva et al. 2004).
This paper is organized as follows. Section 2
presents some background relating to Intelligent
Decision Support Systems (IDSS), Knowledge
Discovery in Databases (KDD) and intensive
medicine. In section 3 it is presented the INTCare
system, focusing on its features, the information
architecture and the latest DM models developed.
Section 4 and 5 conclude this paper, presenting a
discussion, a conclusion and pointing to future work.
2 BACKGROUND
2.1 Intelligent Decision Support
Systems
According to Turban (Turban, Aronson and Liang
2005), a Decision Support System (DSS) is an
interactive, flexible and adaptable information
system, developed to support a problem solution and
to improve the decision making. These systems
usually use AI techniques and are based on
prediction and decision models that analyze a vast
amount of variables to answer a question.
The decision making process can be divided in
five phases: Intelligence, design, choice,
implementation and monitoring (Turban et al. 2005).
Usually it is used in the development of rule based
DSS (Arnott and Pervan 2004). However, these DSS
are not adaptable to the environment in which they
operate. To address this fault, Michalewicz
(Michalewicz et al. 2007)
introduced the concept of
Adaptive Business Intelligence (ABI). The main
difference between this and a regular DSS is that it
includes optimization that enables adaptability. An
ABI system can be defined as "the discipline of
using prediction and optimization techniques to
build self-learning deci
sioning systems. ABI
systems include elements of data mining, predictive
modelling, forecasting, optimization, and
adaptability, and are used to make better decisions."
(Michalewicz et al. 2007).
As it is known, predictive models' performance
tends to degrade over time, so it is advantageous to
include model re-evaluating on a regular basis so as
to identify loss
of accuracy (Gago

and Santos 2008)
and enable their optimization.
There is a particular type of DSS, the real-time
DSS. Ideally, the later includes adaptive behaviour,
supporting the decision
making in real-time.
To achieve real-time DSS, there is a need for a
continuous data monitoring and acquisition systems.
It should also be able to update the models in real
time without human intervention (Santos et al.
2006). In medicine, most systems only use data
monitoring to support its activities, without
predictive behaviour and with poor integration with
other clinical information.
2.2 Knowledge Discovery
from Databases
KDD is one of the approaches used in Business
Intelligence (BI). According to Negash (Negash and
Gray), BI systems combine data gathering, data
storage, and knowledge mana
gement with analytical
tools to present complex and competitive
information to planners and decision makers. KDD
is an interactive and nontrivial process of extracting
implicit and previously unknown and potentially
useful and understandable information from data
(Frawley, Piatetsky-Shapiro and Matheus 1992).
The KDD process is divided in 5 steps:
Selection, pre-processing, transformation, data
mining and interpretation/evaluation (Fayyad,
Piatetsky-Shapiro and Smyth 1996). This process
starts with raw data and ends with knowledge.
The automation of the knowledge acquisition
process is desirable and it is achieved by using
methods of several areas of expertise, like machine
learning (Gago et al.). The knowledge acquisition
takes advantage of KDD techniques, simplifying the
process of decision support (Gago and Santos).
Knowledge discovery is a priority, constantly
demanding for new, better suited efforts. Systems or
tools capable of dealing with the steadily growing
amount of data presented by information system, are
in order (Lourenco and Belo 2003).
2.3 Intensive Medicine
Intensive medicine can be defined as a
multidisciplinary field of the medical sciences that
deals with prevention, di
agnosis and treatment of
acute situations potentially reversible, in patients
with failure of one or more vital functions (Silva
2007). These can be grouped into six organic
systems: Liver, respiratory, cardiovascular,
coagulation, central ne
rvous and renal (Hall,
Schmidt and Wood 2005).
ICU are hospital services whose main goal is to
provide health care to patie
nts in critical situations
and whose survival depends on the intensive care
(Ramon et al. 2007), (Rao
and T. 2003). In the ICU,
REAL-TIME INTELLIGENT DECISION SUPPORT IN INTENSIVE MEDICINE
45