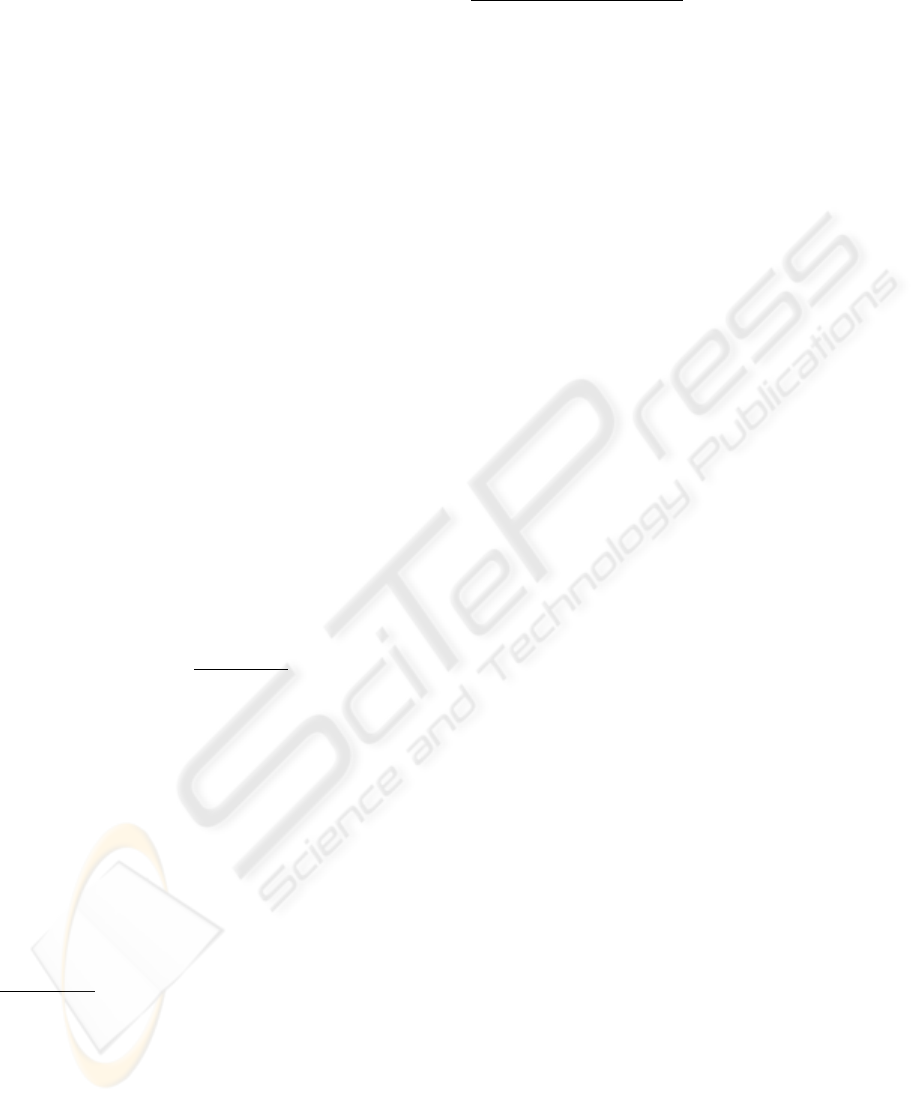 decline in viewing of th
e heavy viewer-segment
during this time slot (see
red line). Neve

rtheless, we
see that this segment starts watching again in the late
evening, the moment where the other segments
switch their device off. This results in peaked
watching patterns that differ quite much between the
three user segments. While light and medium users
show one viewing peak during the evening, heavy
viewers have two peaks: one in the afternoon and
one in the late evening. The latter two-peaked
pattern is rather complementary with traditional TV,
as its peak time comes right in between the mobile
peak times. We can conclude that heavy viewers
used mobile TV complementary to their regular
television and therefore watched the device in a
manner it was meant to be watched: on the move. In
contrast, light and medium viewers watched mobile
TV at home as a substitute for regular television.
The previous findings are supported by the usage
locations indicated in the diaries. Light and medium
viewers especially watched mobile TV at home.
Undoubtedly, the most popular place was the living
room where people are used to watch regular
television while relaxing in their sofa. This also
seemed the case for mobile TV: most people
watched television in their natural habitat. Instead of
watching the large screen, our test users watched
mobile TV, albeit for a rather short period. After
having tested the mobile device, they switched to the
large screen again to enjoy their favourite programs.
Here, we witnessed a substitution
of the classical
screen at traditional peak times with mobile TV was
considered a second TV (s
ee also Schuurman et al.,
2008). This was especially the case for the light and
medium users in our sample. This does explain the
similarities between peak times for mobile and
regular TV for these groups.
Another popular location for watching mobile
TV was the kitchen. People seem to enjoy watching
mobile TV while eating in the kitchen, where most
of the time no TV set is at hand. We also witnessed
that a lot of people used the mobile device while
working at their desk or sitting behind the computer.
These people used mobile TV rather as a
background
medium or as tertiary activity (see
Jacobs, Lievens, Vangenck
, Vanhengel & Pierson,
2008). When they heard something interesting, they
switched attention from their work to the mobile
device. Although they watched mobile television,
these people considered the mobile television device
often as a radio, which is in most cases also used as
a background medium. Here mobile TV was clearly
used in combination with other activities such as
doing the dishes or working (multitasking).
Especially heavy viewers made use of the
complementary function
of mobile TV and
considered it as an extra supply next to their regular
television. This is illustrated by the fact that heavy
viewers watched significantly more in public space
and on the move. We found that watching in the car
is a rather popular activity to kill time, sometimes as
fellow passenger but also as driver. These people
driving to their work and back, spend a lot of time in
their car and have to suffer traffic jams. It is hardly
surprising that in such cases mobile television is
seen as a simple time killer although the radio can
serve this purpose as well. Other persons preferred
watching mobile TV while waiting for or travelling
with public transport servi
ces (bus, metro and train).
Taking into account the massive success of the iPod,
mobile TV devices can be the next big thing to
spend time while commuting.
After the trial period, we asked our 30 test users
to fill out the same
questionnaire
they had
previously taken. Based on the combined results of
both pre- and post-trial measurement, we were able
to compare the findings and see whether user
expectations and attitudes had changed during the
mobile TV field trial. The findings from the
qualitative part of this research project (i.e. focus
groups and ethnographic methods such as usage
diaries) enabled us to explain possible shifts.
General interest for mobile TV slightly increased
during the field trial. However, persons who
originally intended to purchase a mobile TV device
soon, now preferred to wait a bit longer. On the
other hand, the amount of people certainly not
willing to purchase a mobile TV device declined as
well. A slightly increased
average score (from 3,70
to 3,80) suggests that overall attitude towards mobile
TV became a little bit mo
re positive. Also the
average price people are willing to pay increased
from €233 to €294. But it is striking that we witness
a converging shif
t towards a non-decisive average.
Convinced believers start to doubt while disbelievers
might have seen some possibilities after all due to
the trial.
In other words, less people are showing an
innovative attitude towards mobile TV, but many
others shifted from 'never' to 'maybe'. It thus seems
that the field trial has raised awareness of mobile TV
and that a lot of people do not consider the medium
as a luxurious product any longer, making it less
appealing to the more innovative but more likely to
consider for the less innovative. Although these
people are not likely to purchase mobile TV soon,
they are not longer agains
t mobile TV since they
have experienced it as a handy medium to catch up
television content quickly. Innovators and early
adopters on the other hand were somehow
disappointed by the lack of interactive and
ICE-B 2008 - International Conference on e-Business
128