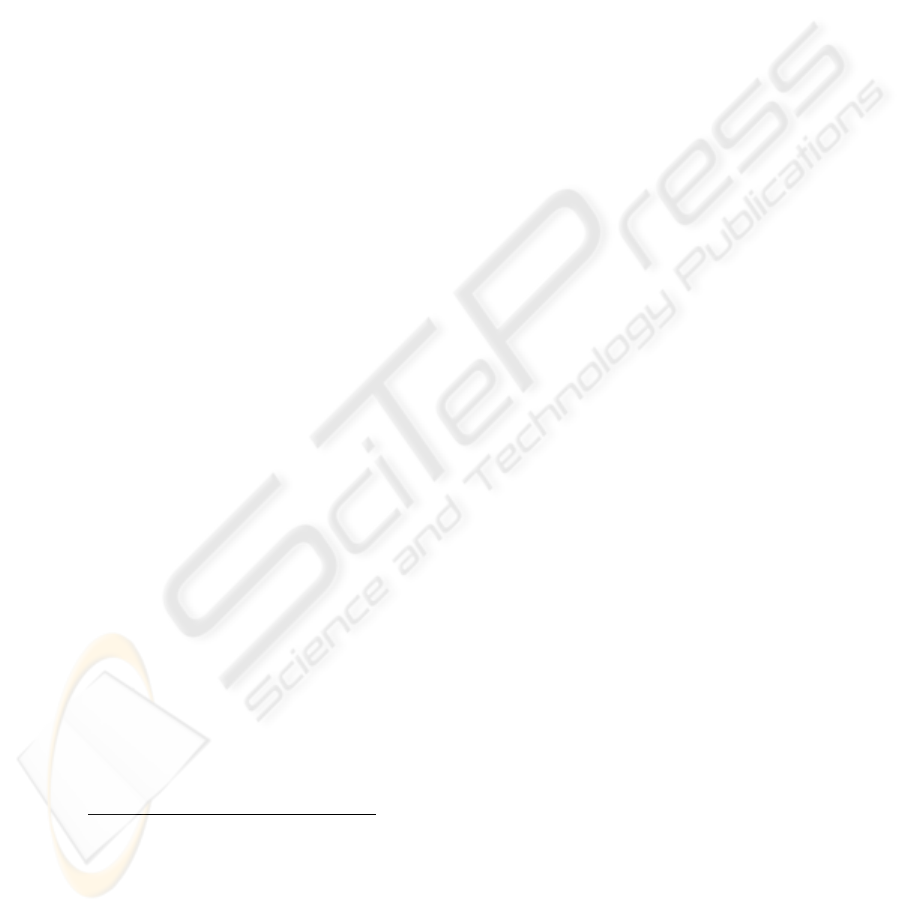 For the middle management, things are differe
nt because it is considered a key actor
of the company's transformations. Its position is between the Board of Management
and the staff, and it is this position, which makes it to manage concretely evolutions
of identities, of professions and larger work transformations. It means that the middle
management "
becomes the initiator and the founder
"

of ICT

[6]. This is why HR
consider him as their first customer to satisfy.
According to this vision, the accessibility
of new HR services would give the
opportunity to the middle management to explore new forms of organisation and to
become more independent [3,6].
To explain the link between the e-HR dynamic and the development of HR intranet ,
we refer to the two work. In their article,
French researchers, Laval, Guilloux and [6]
explain the Intranet potentialities as the main instrument for the HR department to
improve its performance. They present six applications
1
in relation with three stages
of HR intranet development. Th
e first stage corresponds to the

"Intranet
Corporate"
, which is mainly focused on internal communications, with a special site
for HR information (HR processes, legal elements). It is dedicated to all employees of
the company. The second stage is called
"Intranet RH Généraliste"
2
, of which the
originality is e-administration. Using the workflow technology, HR offers to
employees some on-line automated administrative services (leaves, bills, certificates
…). Others sections are: more informa
tion about mobility mana

gement; an access to
training services; specific applications to support new forms of network organisation.
This intranet is currently managed by the HR function. Such on-line administrative
services lead the HR intranet manager
to create specific interfaces for each actor
(employees, managers, HR staff, and the Board of Management). It corresponds to an
HR Self-Service
approach. The "
Intranet Spécialisé

"
3
is the most accomplished
stage. Containing the previous level, it has been further enriched by new applications:
e-learning, e-competence and knowledge
management. We are in a transversal
dynamics, of which one of the main objectives is to capitalise the company's
knowledge.
Usually, the main authors who try to give a definition of e-HR concept conclude to
three important impacts of ICT on HR Management [8,7,13,15,6]. The first one is an
operational
impact with the development of ISHR.
It concerns the basic HR activities
in the administrative area
(new data base ; payroll ; personnel data administration…).
The second impact is
relational
. It concerns more advanced HRM activities. It is on
line HR tools, that support basic business processes (recruiting, training, performance,
management and appraisal, rewards). The last impact is
transformational

with the
concept of virtual HR function. It concerns activities with strategic character such as
organisational change processes, strategi
c re-orientation, st

rategic competence
management and strategic knowledge management
[13].
Beyond the abstract and normative mode
ls, the concrete example of these HR
transformations is scarce in the academic liter
ature. That leads us to take into account
three approachs at the same time : tech
nical approach (evolution of the tool) ;
1
Six applications : HR information, e-administrative ; e-mobilité ; e-recruitment ; e-learning ;
e-competence and applicati
ons for knowledge management
2
Non-specialised HR Intranet.
3
Specialised Intranet.
122