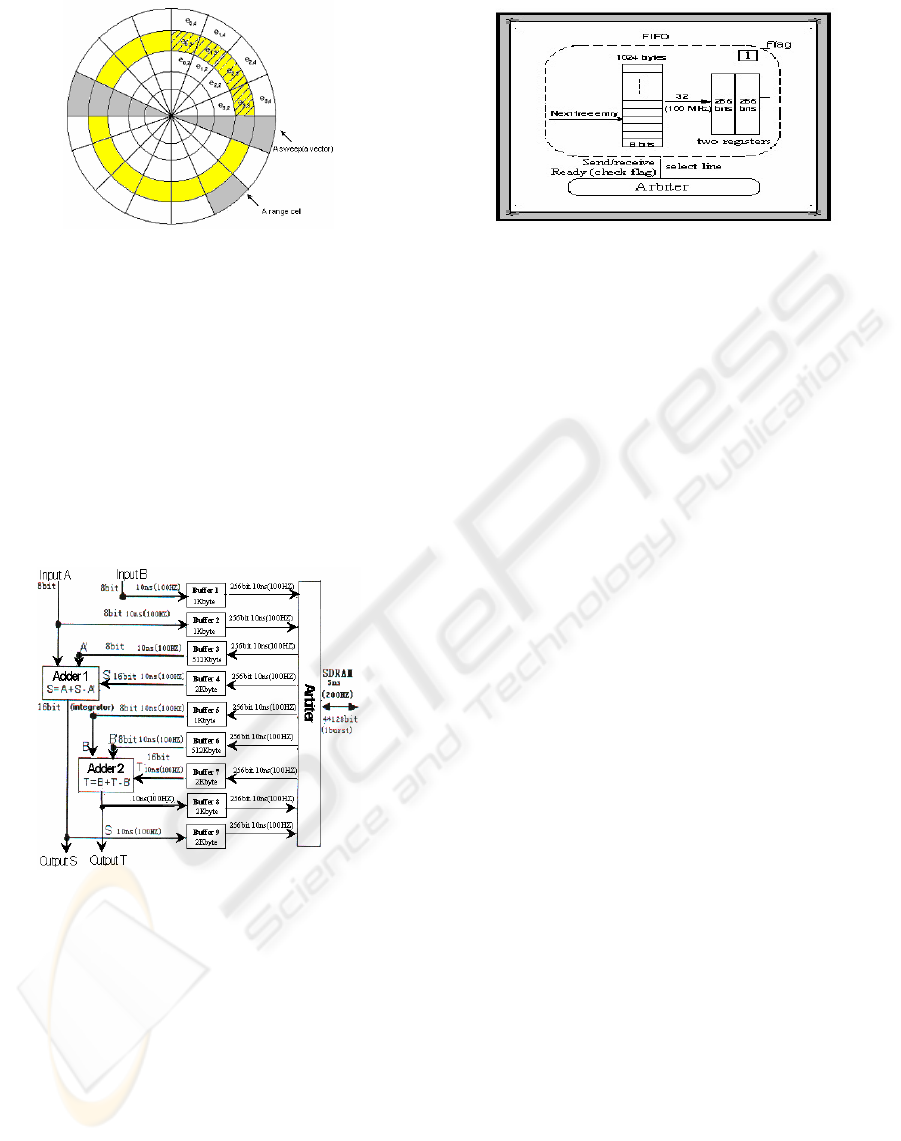 Figure 1: The sliding window of the radar echoes
sum
i,r
= e
i,r
+ sum
i-1,r
– e
i-m,r
i: the angle of cell. r: the range cell
m: the number of the sweep.
The sweep integration is calculated a sum over
related cells from multiple sweeps of received radar
echoes for each signal by two integrators in order to
get size of the target and remove the noise. SDRAM
stored radar signals and the result of integration
connects the two integrators via nine FIFO buffers
having different capacities and one scheduling
arbiter, which forms continuous data stream in the
bus to share the system resource.
Figure 2: The memory interface system
The structure of th
e buffer
FIFO buffer consists of tw
o register, the capacity of
the Register is 256bit. The flag of the input buffer is
1, data is full, data can be read from the register
when the arbiter allow. It is 0 denoted the register is
empty, data can be move to the register form the
input buffer. Data is empty when the flag of the
output buffer is 1,Data can be written to the register
when the arbiter allow. Data is full when it is 0. Data
can not be move to the output buffer
Figure 3: The structure of the buffer
3
THE POTENTIAL FAILURES AND
3.1 The problem of the overflow
The system receives the signals of 8bit and writes to
the input buffer at 10ns continuously, then moves
data of 32bit to the register at 10ns when data of
buffer is at lease 32 bit. Data of 256bit is read from
the register to the memory
SDRAM when flag is 1
and the schedule algorithm allows. The system
refresh the memory for 100ns every 15.625µs,
which do not allow any acce
ss during this time, the
register have not transferred data. But the input
buffers still receive radar
signals to form a big
accumulate of data, it is possible that exceeds the
maximal capacity of the buffer, which happens
overflow to lead to the fault.
Therefore, we construct the Ibwrite and Ibmove
automata based on rigorous, dynamic behavior
abstraction of writing data
to the buffer and moving
data to the register by timed automata to check
properties data of the buff
er < the maximal capacity
of the buffer and deadlock, which detects failure of
the overflow.
3.2 The problem of the underflow
The system reads data from the memory and writes
to the register, then move to the output buffer by the
arbiter controls, there is a delay time from data is
read from the memory to
move to the output buffer.
The output buffer will happen the underflow if data
can not be received on time.
Therefore, we construct the timed automata
Oboutput and the Obmove based on rigorous,
dynamic behavior abstraction of the system moves
data to register and writes to the output buffer to
check the properties data
of the buffer > 0 and
deadlock for by the verification, which detects
failure of the overflow.
ICEIS 2005 - INFORMATION SYSTEMS ANALYSIS AND SPECIFICATION
422