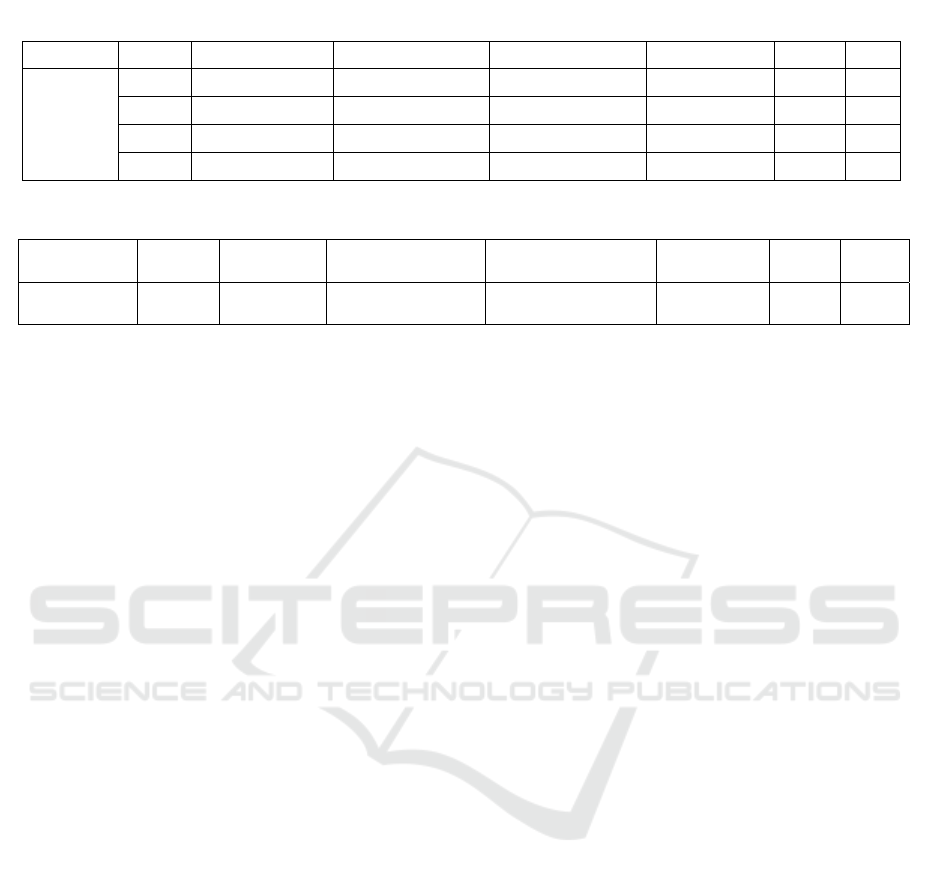 margin. Moreover, this needs man hours on dealing
with each delivery order (e.g. tedious form filling
work). It will be beneficial to bundling spare parts
with different delivery time requirements together as
long as SLA satisfied all requirements for shipment.
For example, good A has a weight of 2kg and good B
has a weight of 1kg, both taking a range price delivery
option with 0-5kg,
¥
1 per kg and minimum charge
of
¥

5. Shipping these two goods separately will cost
¥
10 and bundle them together only cost
¥
5. This
simple example demonstrates the cost benefit of
shipment bundle. Given a set of spare parts to be
shipped, each with a delivery time requirement, from
one hub (or nearby hubs) to a destination hub (or
nearby hubs) and the available delivery options with
known pricing policies, the
problem is to determine
how to bundle the spare parts to shipments so that the
total cost is minimised.
There has been research in the literature on
consolidation of shipments to save cost. For example,
Wong, et al (2009) and Li et al.(2012) studied the
shipment consolidation problems from the logistics
providers perspective. They
formulate mixed integer
programming models to decide the consolidation of
shipments in different segments in the shipping
network to take advantage of economies of scale
while considering delivery target dates and handling
capacities. Nguyen et al. (2014) considered a problem
in which multiple suppliers consolidate their product
in long haul transportation to meet stochastic
demands of the perishable products. We have not
found previous research with the same settings as the
work in this paper which determines bundling of
shipments and selection of delivery services with
different pricing structures.
Section 2 of this paper demonstrates the features
of different delivery pricing policies. The above real-
life business problem can be
abstracted and translated
using mathematical language. We formulate the
optimisation problem as a mixed integer linear
programming model with the objective of minimising
the total delivery cost. The decision variables are the
assignment of spare parts to delivery options which
reflects the bundles. The constraints are described
previously, including delivery time requirement and
the logistics of calculated delivery costs. The solution
approach and mathematical model is shown in section
3 and section 4. Numerical experiments are carried
out and explained in section 5. Section 6 gives some
real-life examples. Conclusions are drawn in section
7.
2 DELIVERY SERVICE PRICING
There are many different ways
of post service charges
and different regulations and strategies applied (Crew
and Kleindorfer, 2013; Marcus and Petropoulos,
2017; Wilson, 1993). Three main categories of postal
service pricing policy are explained in details, which
summaries the signed delivery
service contracts in the
company. The first is price per shipment contract. It
computes cost by unit price per container times the
number of containers needed, and normally the
maximum capacity of a container is big enough for
half a day demand from the same locations.
The second type is range pricing for either weight
unit or volume unit. With the pricing unit in weight,
an example of this type of pricing policy is shown in
Table 1. This price policy applies to a certain route
and the transportation mode is by air. The guaranteed
delivery is within four days. For example, we have a
parcel to send with a weight of 21KG and a volume
ଷ
. Firstly, we need to compute the
calculated weight, which is the maximum of the
Table 1: Pricing policy of
a supplier with weight range charges 4 days SLA.
Supplier
SLA
SHIP TYPE
MIN CHAR
GE RANGE_FROM RANGE_TO UNIT RATE
4 BY AIR
400
45
300
KG 38
4 BY AIR
400
300
99999
KG 37
Table 2: Pricing policy of a suppl
ier with continuous charges.
TYPE
MIN CHARGE
WEIGHT
MINI CHARGE
ADJ RATE

UNIT

RATE
EXPRESS