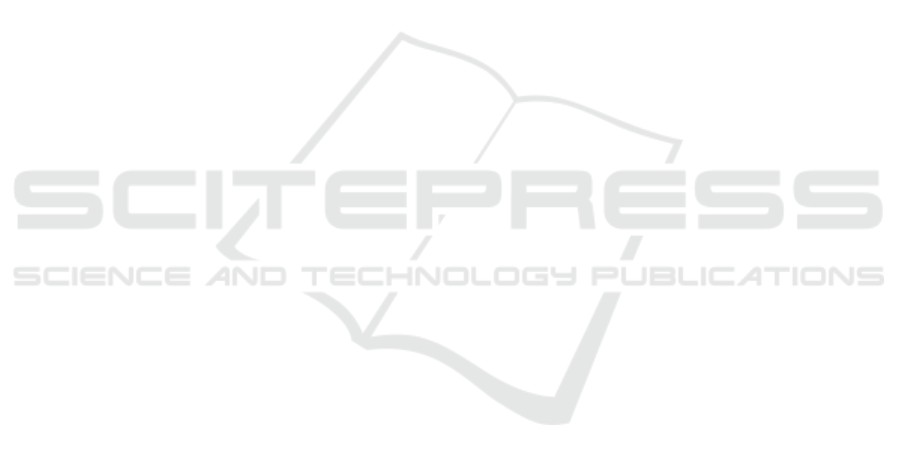 The study stands at the crossroads of migration stud-
ies, linguistics, history, and digital humanities. It de-
veloped
within
the
context
of
a
larger
project,
the
GeoNewsMiner
(GNM - Viola et al., 2019) aiming to
create a visualisation tool of geo-references. The tool
was intended
to
assist researchers working in spatial
humanities, a recently emerged interdisciplinary field
focussing on geographic and conceptual space
,
espe-
cially
from
a
historical
perspective
(Bodenhamer,
Corrigan, & Harris, 2010, 2015a). Essentially, spatial
humanities are based on Geographic Information Sys-
tems (GIS). GIS are used to geo-reference a dataset,
map it, display it, and analyse it by cross-referencing
different layers of information. Such process of cross-
referencing
has
provided
researchers
working
in
fields
such as
environmental
history, historical
de-
mography, and economic, urban and medieval history
with new perspectives leading them to challenge tra-
ditional positions and even explore new questions.
One of the conceptual challenges digital humani-
ties is engaging with as it evolves out of GIS map-
ping, is to identify the layers of meaning humans at-
tached historically to geographical spaces. Only when
humans invest meaning in such landscapes, locales
and
dwellings, the
objective
space
is
turned into a
"place" that they ca
n be emotionally attached

to

, and
that can be part of collective narratives of pride, long-
ing or loss. Whereas geographical space is "a realm
without meaning […] a 'fact of life', which, like time,
produces the basic
coordinates
for human
life," the
concept of place is space in which humans have in-
vested meaning (Cresswell, 2010,
p. 10;
Gregory,
2014; Withers, 2009). One of the central aims of spa-
tial humanities has become to connect these cultural
constructs to an Euclidian grid of space, for instance
by
performing

"deep mapping"

(Bodenhamer, Corri-
gan, & Harris, 2015b, pp. 26
–
28, passim).
Importantly, the subjective attachment to place is
expressed in the way such locations places are given
proper names. Whereas GIS codes represent digital
definitions of geographical space, toponyms or place
names are often much more ambiguous cultural mark-
ers that represent attachment, fear, longing or other
sentiments. Spatial humanities has begun to connect
these
subjective connotations
to the
toponyms
that
can be extracted as named entities from digitized
texts, such as travel narratives, novels and newspa-
pers (Donaldson,
Gregory,
& Taylor,
2017;
Tally,
2011; Taylor, Donaldson, Gregory, & Butler, 2018).
Although much work has been done in the field of
geographic text analysis (GTA), one of the next chal-
lenges within spatial humanities that this article ad-
dresses is how such geographical markers change
over time as a result of
human movement and migra-
tion
(White, 2010, pp. 17, 18, passim)

.

Here we at-
tempt to tackle questions concerning the way places
are mentioned by migrants, individuals who are dis-
placed and have to make sense of their lives across
contesting
cultural values
and traditions.
The
chal-
lenge is to trace how toponyms serve as
diasporic id-
iotopes
that migrants use to negotiate the attachment
to their lost homeland and the new host society. We
argue that spatial humanities can help to extract such
indicators of a sense of place in large heritage collec-
tions and map the
"
persistence of place in a hectic
world
"
(Pascual-
de
-Sans, 2004).
Drawing from the application of
ML,
GIS, data
mining,
and
visualisation, the
paper discusses how
performing cNER on ethnic newspapers can provide
researchers with new perspectives on the geographies
of the past so as to open up new ways to study the
socio-cognitive dimension of migration history.
In order to conceptualise the historicization of place
name disambiguation, a method is needed to identify
toponymic identifiers in big data collections within
their proper historical context (such as place names,
borders, and nations). Current Named Entity Recog-
nizers (such as the much-used Stanford Named Entity
Tagger) assume rigid designators and are historically
static,
as often based
on contemporary word
lists.
This
means
that
they
cannot
interpret
historical
changes in place names (e.g., St. Petersburg - Petro-
grad - Leningrad) within their proper historical con-
text and cannot deal with culturally ambiguous geo-
graphical references (e.g., America, United States, the
New World, Washington) or homonymic identifiers
(e.g.,
Limerick
–
limerick)
(Marrero
et
al,
2013;
Neudecker, 2014).
The most common way to overcome these limita-
tions is
to
train classifiers,
employing semi-super-
vised
ML
, sometimes using crowdsourcing, or to use
hand-crafted grammar-based systems that require in-
tensive supervision by computational linguists. The
required annotation labour prohibits
application
to
big datasets of historical periodicals and other serial
texts that are currently available (Ju et al., 2016).
An alternative route is to disambiguate entities
on
the basis of contextual information sources such as
Wikipedia (Coll
Ardanuy, 2017; Coll Ardanuy &
Sporleder, 2017; Zhang & Iria, 2009) or to combine
place name taggers with a scoring system within an
ensemble (Canale,
Lisena,
& Troncy,
2018; Won,
Murrieta-Flores, & Martins, 2018). As recent surveys
ICAESS
2020
-
The
International
Conference
on
Applied
Economics
and
Social
Science
380