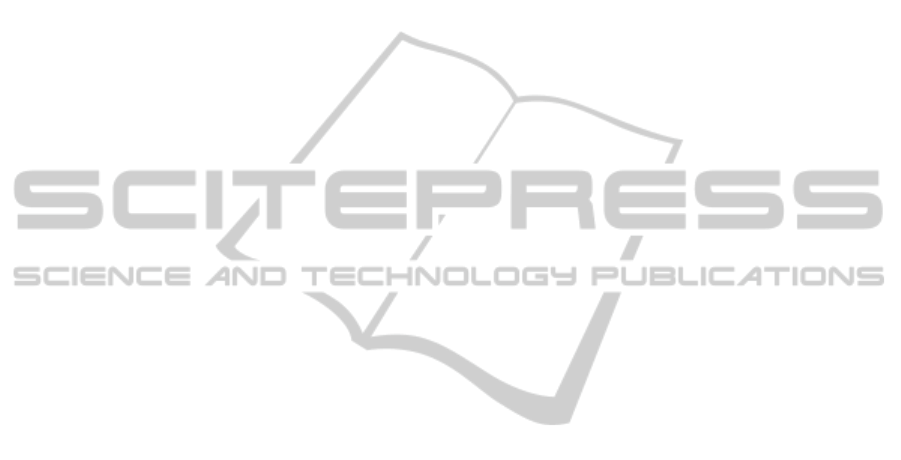 capabilities specific to shapes of visual language
elements (like ability to bind text labels to element's
properties, or to specify resize policy for particular
parts of a shape). It also allows using existing image
files, which is very useful for DSL — as it allows
creating elements which resemble real world entities
they suppose to represent. It is very helpful for
domain experts who have little experience in
programming and even modeling — the language
becomes intuitive for them and raises readability of
visual programs.
To support dynamic approach QReal uses
widgets editor that allows to parameterize static
shapes with run-time information from repository —
for example, to add a text label showing element's
name or a checkbox representing one of element's
boolean properties' value. Apart from mentioned
text and boolean values widgets editor also supports
combo boxes for enumerated
property values and a
number of layouts to organize these widgets within
the shape of an element. While modeling using this
language one can use these widgets to change
property values directly on a diagram.
3.3 Constraints
For modeling tools it is important to minimize
possibility of constructing invalid models. Tool and
language developers should have means to define
semantic rules of target language, such as constraints
(i.e. some logical conditions which ensure
correctness of programs).
There are two major types of constraints:
constraints on run-time model state (e.g. assert
statements in generated code) and constraints on the
language itself (i.e. constraints on how models are
created using this language). The latter is supported
in QReal via defining constraints on models using
special visual language and checking these
constraints in run-time while modeling. This
mechanism works as follows. Language developer
creates constraints model, consisting of one or more
diagrams. Each diagram allows to define constraints
for exactly one visual language within this
metamodel. Constraint diagram is constructed of
simple constraints, for each such simple constraint
language developer should specify:

element type name or logical condition to select
a set of elements that the constraint will be
applied to; and

logical predicates that must be true for any
specified element at an
y time during modeling.
Logical predicates are de
fined graphically using
special elements of constraint language. After
constraints model on visual language is complete,
one can automatically generate appropriate tools that
check these constraints in run-time. These tools are
built in a plug-in module and
are used by QReal core
engine. During modeling using target language
constraints checks are tr
iggered by the following
events:

change of element name

or property value;

change of container relationships;

creation and removal of items; and
If some constraints are not satisfied, QReal informs
the user about it. If constraint type was 'warning', the
element that violates the
constraint is highlighted
red. If the type was 'critical', then in addition to
highlighting an error text message is shown in
special error window. This text is defined by
language developer while creating constraints model
and should describe the problem.
3.4 Semantics
All visual languages are divided into static ones
describing system structure and behavioural ones
describing interaction of system parts and other
behaviour dynamics. For behavioural languages in
order to organize visual interpretation and
debugging of models language execution semantics
must be specified.
Semantics definition approach implemented in
QReal is based on graph grammars and graph
transformation technology (Rozenberg, 1997);
(Hausmann, 2005). A model in any visual language
is considered as typed oriented multigraph with
attributes and inheritance and semantics is a set of
extended graph transformation rules.
Graph transformation rule consists of left hand
side and right hand side parts. Rules are evaluated
against an input graph called host graph. If a match
for the left hand side part is found for the host graph,
the rule can be applied. When a rule is applied, the
matching subgraph of the host graph is replaced by
the right hand side part of the rule (Lacoste-Julien et
al., 2004). Rule applicatio
n might include creation,
removal or replacement of model elements. For
convenience, special elem
ents in rules called node
unifiers can be used. Comparison of any node of
original model with a unifier node always succeeds.
Also, for clarity of perception each element has a
semantic status mark indi
cating whether to create,
delete, or save this element without changes.
An extension of graph transformation rules
includes ability to track model execution flow and to
QRealDSMplatform-AnEnvironmentforCreationofSpecificVisualIDEs
207