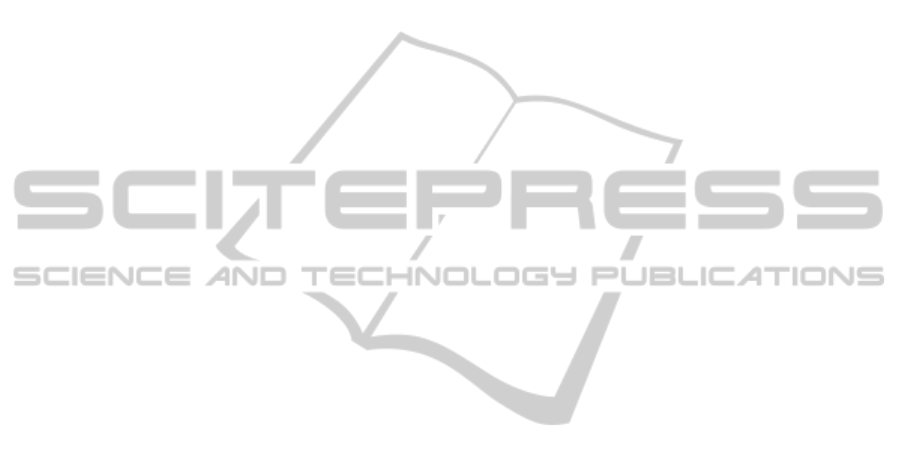 state itself, but also by comparing these stat
es with the predictions of the virtual pa-
tient. Finally, in the component
communication generation

the evaluation is used to
advice a different therapy in case another th
erapy is expected to be more successful.
Furthermore, more instant forms of feedback are generated based upon the sensory
data including the sending of reminders, and providing of motivational messages.
Below, each of the components is treated in more detail.
In the data abstraction component the idea is to compose an abstract overall picture of
the patient. This overall picture indicates the patient state and the trends in the patient
state (e.g. the general patient state is good, but the trend is negative) and similar for
the therapeutic state (e.g. the involvement is bad, but an increasing trend in involve-
ment can be seen). In order to establish this behavior, a dedicated language to express
complex temporal patterns called the Temporal Trace Language (TTL) has been used
(cf. [13]). First, the measurements are abst
racted in a temporal fashion (e.g. calculat-
ing the average mood during a day), thereafter trends are identified in this abstracted
data (e.g. the average mood was good during that particular day). Finally, the trends
of multiple measurements are aggregated in
to a single overall patient and therapeutic
state, which makes the approach more robust against missing data. In this aggrega-
tion, each particular measurement is assigned a certain weight in the overall compila-
tion of the picture.
The second component concerns a so-called virtual patient model. This model is able
to make predictions about the development of the patient during a certain therapy. In
order to do so, dedicated computational mode
ls are present that express the states
within the patient (e.g. mood, appraisal) and
how these states influence each other. In
addition, the therapeutic influence is also modeled. The models incorporated in the
virtual patient prediction component are described in more detail in [15,16,17]. As an
input for these models, the characteristics fo
r the patient as provided in a question-
naire are used. The output of the prediction is the development of the general patient
state and therapeutic development over time given a certain therapy which is fol-
lowed.
The evaluation component creates an assessment of the patient by comparing the
predictions using the model with the actual state of the patient. In case the patient is
significantly underperforming, a process is started to evaluate alternative therapies
and see whether these might be more effe
ctive. This evaluation again takes place
using the virtual patient model, thereby possibly altering the parameters of the model
to make sure that the model is an accurate
description of the patient. As a result, the
component derives whether a therapeutic change should be advised. A more detailed
55