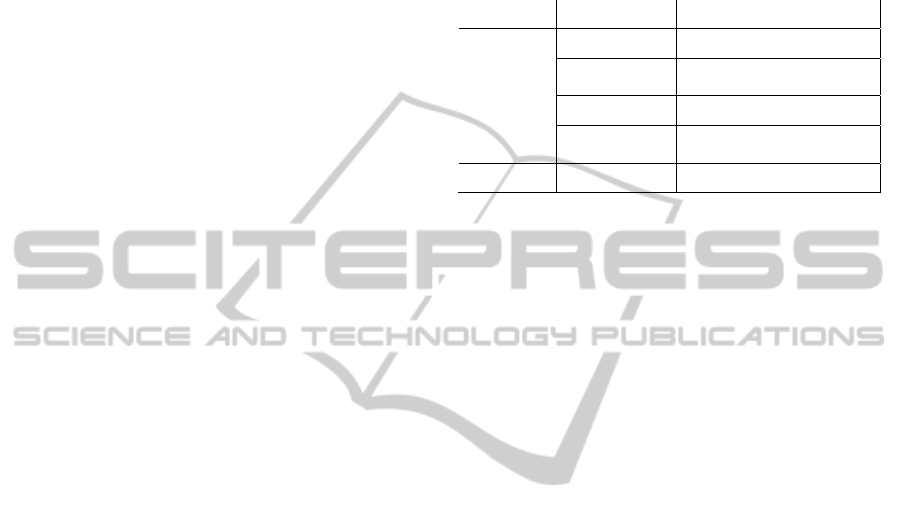 blinks. IMFs that pres
ented a low correlation
(
|
r
|
<0.8
) were eliminated from the data before
reconstruction. This analysis was performed for each
one of the 15 electrodes existing in the dataset.
In real world applications raw data will be the only
available data. Therefore, no comparison can be
made between the mEMD decomposition and any
reference (for example, the one obtained applying
mEMD to the same cleaned
data, as in the previous
case). This is why a second procedure is proposed in
order to remove eye blinks from the data.
Here the key idea is to consider that if a mode
appears in (most of) all the electrodes, this mode
cannot be due to neurologi
cal activity and therefore
it's considered as an artifact
. Note that now the only
data used is the raw EEG data (the only available
data in real applications), and common modes are
sought in the mEMD decomposition of this data.
mEMD cleaning method 2 can be summarized as
it follows:
(i) Apply mEMD to raw EEG data (EEG with
eye blinks), in order to obtain oscillatory modes of
the multivariate data.
(ii) Construct a matrix containing the same mode
of all the channels. Therefore the total number of
matrices will be equal to the number of modes we
obtained.
(iii) Calculate the correl
ation matrix of each one
of these previous matrices.
(iv) Calculate the mean correlation of each
channel for each mode, obtaining a vector that
contains the degree of communality of each mode
(i.e. a measure of how this mode is present in all the
electrodes). Normalize this vector in order to have
values between 0 and 1.
(v) Threshold the previous vector in order to find
which of these modes is common within all the
channels. Modes with
high correlation (
|
r
|
are eliminated
(vi) Reconstruct clean signals without taking into
account the eliminated modes
3 RESULTS
In order to compare the performance of each
cleaning procedure, we compute the correlation
between signals at each electrode of the cleaned data
(using cleaning method 1 or cleaning method 2) and
simulated clean EEG data (EEG data without eye
blinks). The power spectra were also computed in
order to compare the differences in the frequency
domain.
Table 1 shows the eliminated modes with each
cleaning method. Reconstructed signals were
computed without those IMFs.
Table 1: Eliminated IMFs for each cleaning method.
Sensors Eliminated IMFs
Method 1
Fz and O1
4, 5, 6, 7, 8 and 9
F4, C3, P4, P3,
T5, T6 and O2
4, 5, 6, 7, 8, 9 and 10
F3 and C4


t

FP1, FP2, Cz
and Pz
4, 5, 6, 7, 8, 9, 10 and
ε


t

Method 2
All sensors


t

As can be seen in Table 1, results are very
similar, differing only on the final IMF 10 and the
residue
ε


t

. For the cleaning method 1 some
sensors kept those modes and some sensors
eliminate them, whereas cleaning method 2
eliminated all IMF form
IMF 4 to IMF 10 and the
residue
ε


t

.
The correlation between reconstructed data with
method 1 and method 2 and the simulated clean
EEG signal (without eye blinks) is presented in
Figure 3. This figure also shows (blue bars) the
correlation between the original raw EEG data (with
eye blinks) and the clean EEG data (without eye
blinks)
Clearly it can be seen that eye blinks disturb
EEG data in such a way that correlation between raw
EEG and clean EEG is very low in all the electrodes
(blue bars in Figure 3), and especially in frontal
electrodes FP1 and FP2, as
they are close to eyes.
Using cleaning procedures
to eliminate eye blinks
allows us to recover an approximation of clean EEG
data, and this can be observed in the correlation of
data between clean EEG and cleaned EEG data at
each electrode, whatever meth
od is used (green and
brown bars in Figure 3).
Initial correlation of data with eye blinks is
highly improved with both two cleaning procedures,
|
r
|
significant differences between the two cleaning
methods, cleaning method 2 always presents higher
correlation than cl
eaning method 1.
The power spectra of the fr
ontal electrodes (FP1 and
FP2) are presented in Figure 4. Results show that the
simulated EEG data with eye blinks (blue line)
presents more power in the low frequencies, whereas
no such power appears in the power spectra of the
EEG data without eye blinks (black line). Even if the
reconstructed
signal
with
method 2

(red

line)
NCTA 2011 - International Conference on Neural Computation Theory and Applications
458