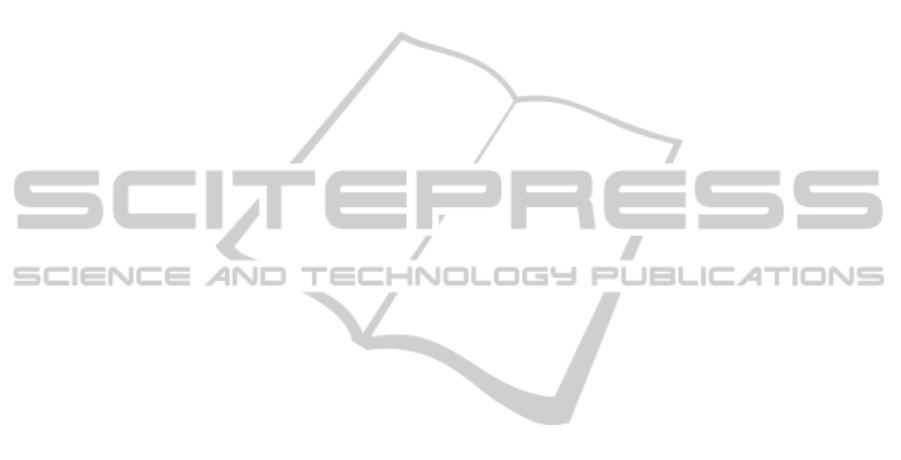 2 RELATED WORK
We model our cue-based approach in line with the
work by researchers in th
e field. Fraser (1990)
showed that discourse ma
rkers are "part of the
grammar of a language". Grosz and Sidner (1986)
proposed ways in which discourse may be
segmented into constituent structures. Several
researchers (Heeman et al., 1998; Hirschberg and
Litman, 1993; Marcu, 1997; Reichman, 1985;
Schi
ff
rin, 1987; Warner, 1985; Zukerman and Pearl,
1986) identified and selected
cue phrases in dialogue
that are generally useful
for dialogue processing.
Samuel, Carberry and Vijay-Shanker (1999) used n-
grams in utterances to
automatically detect cue
phrases. Webb, Hepple and Wilks (2005) had a
similar approach of identifying cue phrases using
intra-utterance features and determining the
n
most
likely dialogue acts for an utterance. All of these
works point to learning feat
ures that are specific to
the language under consideration. A
morphologically rich languag
e such as Urdu requires
techniques that both exploit and overcome its
structure.
Work in dialogue act cl
assification in languages
such as Urdu is still nascent. In fact, we have been
able to discover no prior work towards dialogue act
classification in Urdu discourse. Somewhat related is
the use of n-grams in Urdu for authorship attribution
in Urdu poetry (Raza
et al., 2009a). Word
segmentation in Urdu is an issue that affects
machine-learning algorithms
(Durrani and Hussain,
2010). However, the use of Roman Urdu in our
corpus mitigates this issue.
Our initial focus has been on on-line chat dialogues.
Chat data, although plentiful on-line, its adaptation
for research purposes present a number of
challenges. On the one hand
there are users' privacy
issues, and their complete anonymity on the other.
Furthermore, most data that may be obtained from
public chat-rooms is of limited value for the type of
modeling tasks we are interested in due to its high-
level of noise, lack of fo
cus, and rapidly shifting,
chaotic nature, which makes any longitudinal studies
virtually impossible. To derive complex models of
conversational behavior, we needed the interaction
to be reasonably focused
on a task and/or social
objectives within a group.
Few data collections exist covering multiparty
dialogue, and even fewer with on-line chat.
Moreover, the few collections that exist were built
primarily for the purpose of training dialogue act
tagging and similar linguistic phenomena; few if any
of these corpora are suitabl
e for deriving pragmatic
models of conversation, including socio-linguistic
phenomena. Existing resources include a multi-
person meeting corpus IC
SI-MRDA (Janin et al.,
2003) and the AMI Meeting Corpus (Carletta, 2007),
which contains 100 hours of meetings captured
using synchronized recording devices. Still, all of
these resources look at sp
oken language rather than
on-line chat. Some corpor
a exist such as the NPS
Internet chat corpus (For
syth and Martell, 2007),
which has been hand-anonymized and labeled with
part-of-speech tags and dialogue act labels. The
StrikeCom corpus (Twitchell et al., 2007) consists of
32 multi-person chat dialogues between players of a
strategic game, where in 50% of the dialogues one
participant has been asked to behave 'deceptively'.
These are resources in the English language; some
of the corpora that exist
in Urdu are aimed towards
tasks such as part of speech tagging and lexicon
building (Hussain, 2008; Raza et al., 2009b; Ijaz and
Hussain, 2007). Few, if any of these corpora are
suitable for deriving pragmatic models of
conversation, including so
cio-linguistic phenomena.
It is thus more typical that those interested in the
study of Internet chat co
mpile their own corpus on
an as needed basis, e.g.,
Khan et al. (2002), Kim et
al. (2007).
We designed a series of experiments in which
recruited subjects were invited to participate in a
series of on-line chat sessi
ons in a specially designed
secure chat-room. The experiments were carefully
designed around topics, tasks, and games for the
participants to engage in so that appropriate types of
behavior, e.g., disagreement, power play,
persuasion, etc. may emerge spontaneously.
Discussions were centered on a range of topics that
included issues relevant to native speakers of Urdu,
such as the "Value of
the Burka in Modern-Day
Women" and "Politics of Pakistan under Prime
Minister Zardari" as well as task-oriented topics
such as choosing the best candidate for a given job
from an array of resumes. These experiments and the
resulting corpus have been described in a separate
publication. We assembled a corpus of 20 hours of
Urdu chat, consisting of 40,000+ words, 6000+ turns
and 9 different participants, over the course of
fourteen 90-minute chat sessions.
Figure 1 shows a fragment of one Urdu dialogue,
where 6 participants in the chat session discuss the
CLASSIFICATION OF DIALOGUE ACTS IN URDU MULTI-PARTY DISCOURSE
407