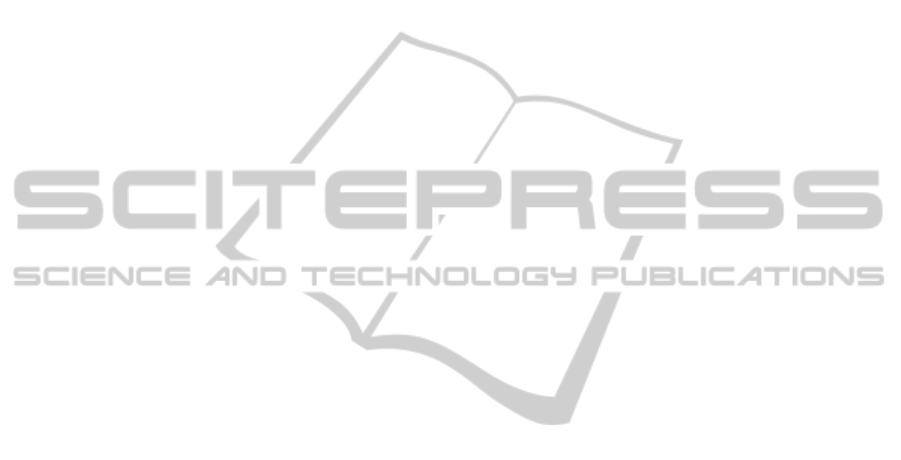 their general objectives
(product, process,
organization) and their area of application.
In a quite exhaustive comparative study, thirteen
approaches for dealing wi
th different types of
engineering problems by applying ontology-based
knowledge management are presented (Kim et al.,
2008). Seven of them focus on product knowledge,
four on process knowledge, and two model both
knowledge about product and process (for details
about the differen
t ontologies and projects, please
see Kim et al. 2008 or the original literature).
Beyond that, several more ontologies in the
engineering domain were identified in the present
research. Most of them focus on the early phases in
the lifecycle of a produc
t, that of product
development. (Gaag et al., 2009) developed a
product-focused ontology for modelling knowledge
about existing technical solutions which supports the
automatic annotating of existing solution documents
and the retrieval of the stored information in the
field of automation industry. Furthermore, an
ontology is developed and used for integrating CAx-
Systems in the step of virtual and physical validation
of parts and prototypes in the automotive sector
(Syldatke et al., 2008). Tudorache proposed a
generic product ontology that is validated in two
scenarios of requirements management and
concurrent engineering (Tudorache, 2006). An
ontology for improving design communication
which contains process-related knowledge was
developed and applied for improving design
collaboration (Uflacker et al., 2009). Furthermore,
Darlington and Culley practically evaluated the use
of ontologies in "requirements development and
capture" as an important phase of engineering design
(Darlington and Culley, 2008). In addition, a
process-oriented ontology was developed to support
the quality-assurance process in the field of
electronics design (Yang, 2005). Although, Anderl
et al. do not present a precise ontology, they also
emphasise the increasing im
portance of ontologies
for product development (Anderl et al., 2009). They
propose an ontology-based-product development
system that implements the management of access
rights for different user groups and functionalities
for integrating, releasing and storing information.
Ontologies in the engineering domain are also
applied for enhancing manufacturing systems'
intelligence. For example, a cognitive machine shop
is proposed where machin
es "know" about their
manufacturing capabilities by representing the
relevant knowledge about ma
terial, work pieces, etc.
in an machine-interpretabl
e ontology (Shea et al.,
2010).
3
USING ONTOLGIES AS INPUT
FOR StCM
This section provides the basis for the proposed
approach by showing similarities and differences
between knowledge management using ontologies
and StCM. We will discuss the data representation
capabilities of ontologies and MDMs to identify
possible losses during the transformation of
information from an ontology to a MDM. Finally we
will show the analysis and computation capabilities
of StCM and deduce the constraints concerning the
needed information input from ontologies.
3.1 Data Representation
The main elements of domain knowledge in
ontologies are concepts, relations, functions,
procedures, instances, axioms and production rules
(Corcho and Gómez-Pérez,
2000). For each of these
main elements, ontology languages provide various
different features. For example, for describing
concepts in an ontology, features like meta-classes,
definition of attributes and definition of properties of
attributes can be used in most of the languages.
In contrary to this feature-variety in ontology
languages, the data representation used in StCM is –
on the first glance – quite simple-constructed. In a
standard MDM the focus lies on domains, elements
of a domain, relations between the elements and
attributes of elements or relations. This can be
explained by the fact that MDM theory is based on a
matrix and graph representation of the system.
Therefore, features like meta-classes (e.g. for
building a taxonomy of classes) or functional
relations between elements are mostly not focused.
Approaches for modelling this enhanced knowledge
representation that burst the bounds of traditional
matrix-based constraints exist, but are still not
common. For example, logi
cal dependencies (which
can be interpreted as production rules in ontology
modelling) were implemented and evaluated in the
so-called "why-matrix" (Mau
rer and Braun, 2008).
A hierarchical view of the system and the
introduction of a hierarchy for the domains was
proposed for the reduction of efforts for data
acquisition (Biedermann et al., 2010). Also, the "1.5
Matrix" allows a hierarchic
al view on the elements
of a system by interpreting at
tributes of elements as
meta-classes (Eppinger, 2009). A further approach
aims at overcoming the strictly domain-oriented
representation of a system in form of a MDM by
proposing flexible domain modelling (Kohn and
Lindemann, 2010).
USE OF EXISTING ONTOLOGIES AS INPUT FOR STRUCTURAL COMPLEXITY MANAGEMENT - Reducing the
Effort for Analysing and Improving Engineering Systems
197