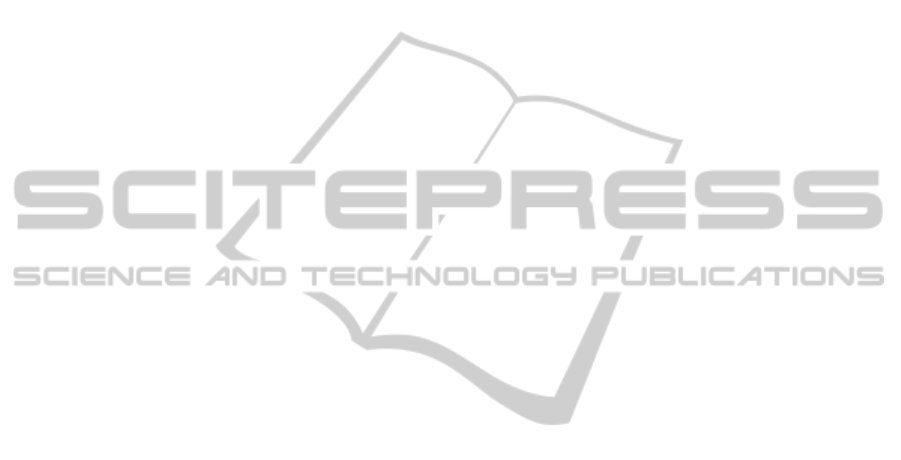 defined by the ability of an individual or an
organization to mobilize and manage its resources
for enhancing performance. A study conducted by
KPMG on 423 organizations from UK, Europe and
US, reports that organizations surveyed had an
understanding of the potential role KM could play
and expected significant be
nefits in the form of
improving competitive advantage, marketing,
customer focus, employee development, product
innovation and profit growth – providing real
benefits like improved decision making, faster
response rate and better delivery of customer service
(Knowledge Management Research Report 2000).
Similarly, in a study conducted by Griffith
University and BML Consulting in Indian context,
respondents expected revenue growth, competitive
advantage and overall employee development as
long term benefits. Short term benefits perceived
were reducing cost, improving marketing and
enhanced customer focus (Knowledge Management
Research Report, 2002). In another study conducted
by The Economist Intelligence Unit (2007), sharing
of best practices, better response to customer
demands, innovative product development, better
usage of intellectual property, better collaboration
with external partners, improved decision making,
greater visibility across value chain and greater
likelihood of developing new intellectual property
were cited as the main benefits of KM. Davenport et
al. (1998) identified likely success factors leading to
KM project success. The majo
r factors are linking to
economic performance or industry value, technical
and organizational infrastructure, standard flexible
knowledge structure, knowledge friendly culture,
clear purpose and language, change in motivational
practices, multiple channels for knowledge transfer
and senior management support. Although, there are
a number of empirical studies that substantiate on
KM planning and implementation process, key
enablers and performance dimensions, little support
is found in the literature for a qualitative study based
implementation framework in Indian context.
The objective is to conduct an exploratory
qualitative study through literature survey and taking
to KM experts from Indian organizations to gather
evidences on the process of KM implementation and
its impact on performance. To achieve that, various
KM implementation frameworks have been
discussed and a comparison of its dimensions carried
out. Finally, the paper presents a practical
framework for organizations to facilitate the KM
journey.
In order to systematically derive value of
knowledge, it's essential to formalize and structure
the initiative. A good way of doing this is in the
form of a conceptual fr
amework which guides and
facilitates the planning and implementation of
initiatives. According to Wong and Aspinwall
(2004), developing a KM implementation
framework should be the first stage of any KM
initiative as it guides the implementation process and
improve the chances of su
ccessfully incorporating
the same in an organization.
The paper is organized as follows: review of
literature is discussed next. This is followed by
methodology used in the research study. The fourth
section presents the analysis of data followed by
results. The final section discusses the conclusion,
limitations and directions for future research.
2 LITERATURE REVIEW
According to Wong and Aspinwall (2004), an
important reason why many organizations are still
struggling with KM and failing to realize its full
potential is that they lack the support of a strong
theoretical foundation to guide them in its
implementation. Managing knowledge in
organizations requires managing several processes
of knowledge such as initiation, implementation,
ramp-up and integration (Szulanski, 1996);
generation (acquisition; dedicating resources; fusion;
adaptation; and building knowledge networks),
codification and transfer (Davenport and Prusak,
1998); acquisition, conversion, application and
protection (Gold et al., 2001); acquisition, selection,
generalization, assimilation and emission (Holsapple
and Jones, 2004); creation, transfer, integration and
leverage (Tanriverdi, 2005), creation, storage,
sharing and evaluation (Gumus, 2007); generation,
codification, transfer and application (Singh and
Soltani, 2010).
Holsapple and Jones (2004) have defined
knowledge chain model to understand the linkage
between KM and organizational performance. The
model presents nine distinct, generic classes of
activities, five primary and four secondary
(measurement, control, coordination and leadership)
that an organization performs in the course of
managing its knowledge resources. Tanriverdi
(2005) identified four inte
rrelated processes which
form a part of three KM capabilities defined as
product KM capability, customer KM capability and
managerial KM capability.
According to O'Dell et al. (2004), APQC has
studied KM implementation in organizations they
have worked with and developed APQC roadmap to
KNOWLEDGE MANAGEMENT AND ORGANIZATIONAL PERFORMANCE - A KM IMPLEMENTATION
FRAMEWORK IN INDIAN CONTEXT
137