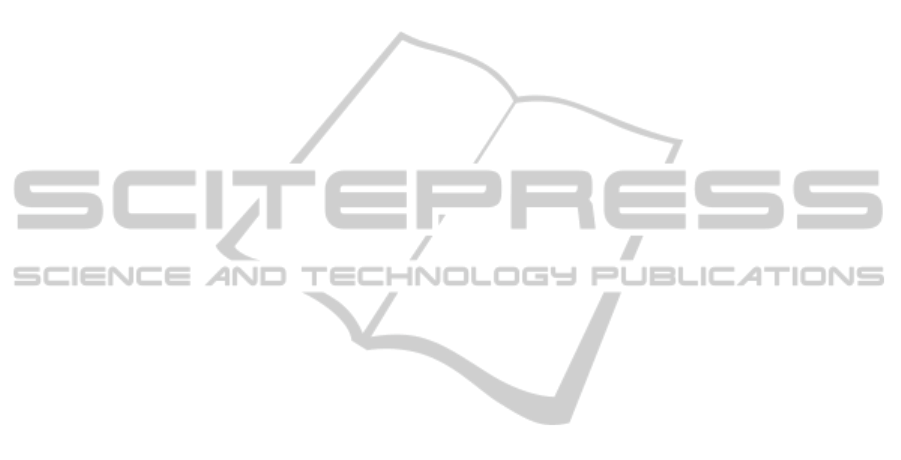 Games have been recognized as a tool to
promote deep, reflective learning (Gee, 2003). An
extensible, web-enabled, freely available, engaging,
problem-based game platform that provides students
with an interactive simu
lated experience closely
resembling the activities performed in a (real)
industry development project would transform the
SE/Sys education infrastructure. Pedagogical
improvements include more
active, student centred
learning that stresses higher levels of critical thought
and real-world applications.
Literature is available that reports the issues with
more traditional (lecture based) pedagogical
methodology and the benefits of simulation game
learning. Therefore, the ne
ed for SE/Sys simulation
games has been established; however there is a
limited body of work available on games to fill this
need (refer to Section 5). Our research addresses a
key concern that has received little attention to date:
how to systematically integrate "good" game design
concepts to make the game fun and engaging
and
embody a collection of well defined SE/Sys learning
objectives in the game play. We believe games that
accomplish both of these requirements are necessary
to successfully shift the educational paradigm
towards a more effective pedagogy.
This short paper is organized as follows. We
review the issues of traditional (lecture based)
courses and the benefits of simulation games based
learning reported in the literature in Section 2, which
reiterates the need for SE/Sys simulation games. In
Section 3, two collections of requirements for the
SE/Sys games are described: "good" game design
and the learning objectives
. An overview of our
proposed framework, SimSYS, is described in
Section 4. Related work on SE/Sys game literature is
presented in Section 5; conclusions and future work
are in Section 6.
2 TRADITIONAL VS.
SIMULATION GAME BASED
SE/SYS EDUCATION
Here we review the repo
rted issues with the
traditional (lecture based) pedagogy and the reported
benefits of more interac
tive approaches, including
the use of simulation games.
2.1 Traditional Pedagogy
The majority of introductory courses on software
engineering are textbook and lecture based.
Textbooks are static, representational pieces of SE
knowledge – they do not actively engage student
learning, let alone instil
life-long learning skills.
Traditional approaches are almost entirely dependent
on physical classrooms and synchronous meeting
time with faculty present; this limits the
opportunities that students have for sustained
practice and immediate, us
eful feedback. Moreover,
in traditional teaching met
hods, faculty and students
are often outside of a feedback loop – that is, faculty
do not know if students understand key concepts
until after summative assessments (such as midterms
or final projects), and students are not aware of their
mastery of course content until after an assessment
occurs and long after said content was first presented
to them. Finally, in the text and lecture style of
teaching, one of th
e biggest issues that faculty face,
even with successful students, is the limited ability
that these higher-performing students have with
taking their knowledge from text and/or lecture
materials and later applying it to real-world software
management scenarios. Text and lecture curricula
depend on plugging in numbers or regurgitating
formulaic examples; they provide few opportunities
to learn transference skills, where variables in
problems strengthen student abilities to apply
learning to similar but different situations.
2.2
Simulation Game based Pedagogy
The simulation game approach allows students to
create a personalized
learning experience,
progressively incorporating new knowledge and
scaffolding it into what they already know
(Alvermann, 1985, Weinstein, 2000). The variability
within this interactive environment permits students
to work on lower-level tasks repeatedly as they
begin to develop broader analytical skills and make
progress towards completing the game objectives.
At the same time, each student can engage course-
based material at his or he
r own pace; he or she is
able to explore a variety
of actions to progress
towards completing the game. Feedback is frequent
and immediate, thereby reinforcing mastery of
fundamental skills required for advancing further
into the game.
Because a simulation game is task-oriented, it
encourages practice and ma
stery rather than rote
memorization. It encourages students to use higher
orders of thinking because not only do student
players need to track fundamental concepts and
resources, they must al
so weigh appropriate
applications (Walker, 2008, Westera, 2008,
Nadolski, 2010). A game encourages strategic
USING SIMULATION TRAINING GAMES TO CREATE MORE ACTIVE AND STUDENT CENTERED LEARNING
ENVIRONMENTS FOR SOFTWARE AND SYSTEMS ENGINEERING EDUCATION
387