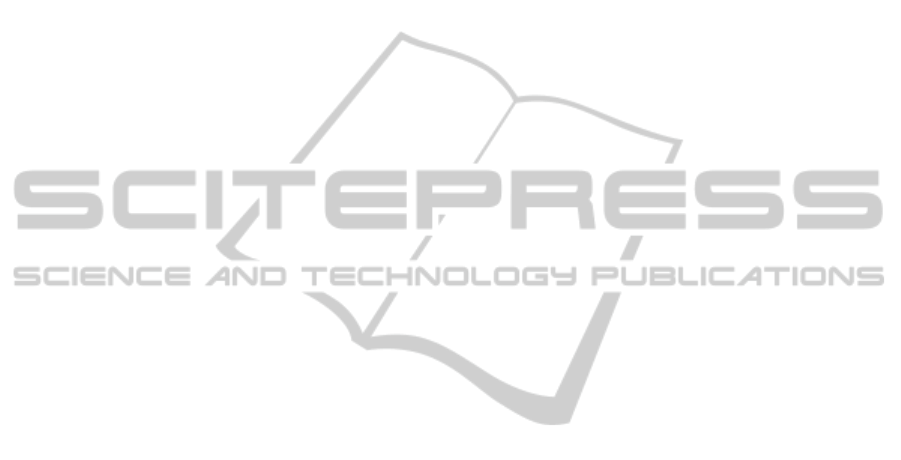 The Configuration
phase deals with detailed set
up of business processes. Processes are transformed
into the configuration phase mostly in Business
Process Execution Language (BPEL). In this form
they are accompanied by the necessary functionality
build on service-oriented
architecture. Processes
consist of already existing
services or of the brand
new ones that need to be
programmed. In this phase
are created the key perf
ormance indicators (KPI)
that are intended for the
process performance control
during the runtime. In such way the comprehensive
application is built on business process. Its instances
can be deployed on the workflow engine. The
created system is set to
the end customer. The
service and process testing, as well as system
validation, belong to the control mechanisms.
The Execution/Monitoring phase
provides
primarily two activities. First it is an administration
of running process instances
in the workflow engine,
which allows the end users to work with the
processes. Created applications can be set up and
configured during the runtime. Business rules enable
the configuration of the
branching in processes,
which enables better response to possible changes in
a company. Setting of the user rights and roles is
another option. Roles and rights can be assigned or
removed for the current or new users, according to
their current responsibilities. This phase is also
responsible for process monitoring and for gathering
data about the process run. Based on this
information, it is possible to evaluate the process
progress and partly adapt the process on the flow.
Defined KPIs have a great impact. They enable
overall control of the process and therefore also a
rapid response to sudden changes.
The last phase is
Optimization
. This phase is
crucial for continuous process improvement. During
the monitoring phase the data about process
instances are collected, wh
ich may result in some
gaps in the modelled process. There are some
advanced techniques of ma
thematical statistics or
process mining available for the process instances
analysis. Based on the results it is possible to choose
two different approaches to
process improvement. It
is a Business Process Reengineering (BPR) or a
Total Quality Management (TQM) (
Ř
epa, 2007).
TQM is focused on the consequent improvement of
processes, BPR focuses on radical changes.
2.2 Roles
Stakeholder
represents interest groups whose needs
must be satisfied by the project. It is a role that may
be played by anyone who is (or potentially will be)
materially affected by
the project outcome.
Business analyst
is a high-level role responsible
for the business analysis and BPM work activities.
The business analyst performs process modelling
and creates functional specifications for process.
Architect
is a high-level role responsible for the
overall work effort of creating the architecture and
system design. More specialized roles, such as
enterprise architect, application architect, SOA
architect, and infrastructure architect, are actually
responsible for various ar
chitectural work efforts
that constitute the design phase of the project.
Developer
is a high-level role responsible for the
implementation of the result (services).
Tester
is a role responsible for performing
activities required to test the application before it is
deployed into a production environment.
Line Manager
is a person who heads revenue
generating departments (manufacturing and selling)
and is responsible for achieving the organization's
main objectives by executing functions such as
policy making, target setting or decision making.
2.3 Work Products
This section describes the outputs generated by the
methodology. Thus outputs are quite a bit through
the methodology phases and therefore only main
outcomes of the various phases are described.
Business Requirements
are based on customer's
wishes and their needs. They describe the principles
and functioning of a company as a whole, defining
its objectives (Shuja and
Krebs, 2008). Identified
processes are part of these requirements.
System Requirements
are the modelling phase
results. These are the requirements for creating an
information system built on business processes.
Detailed and hierarchically organized process
diagrams are part of this output. These requirements
also describe the level of process automation.
Information System
is a result of the
configuration phase. Modelled processes are
configured and composed of individual services.
Thus created processes are deployed on a process
engine, which interprets th
em. The workflow engine
also allows interaction with users and external tools.
Monitoring data
is an output of the monitoring
phase. It contains information about process
instances run, such as duration or cost of individual
processes. It also record
s the passing through the
business process, which can be useful in further
analysis.
Strategic plans
are the optimization phase
outputs. The overall technology improvement
(TQM, BPR) and strategic plans for further business
process improvement are chosen in strategic plans.
METHODOLOGY AND RECOMMENDATIONS FOR CRISIS PROCESSES - An Effective Way How to Manage
Business Process Deployment in the Crisis Management
335