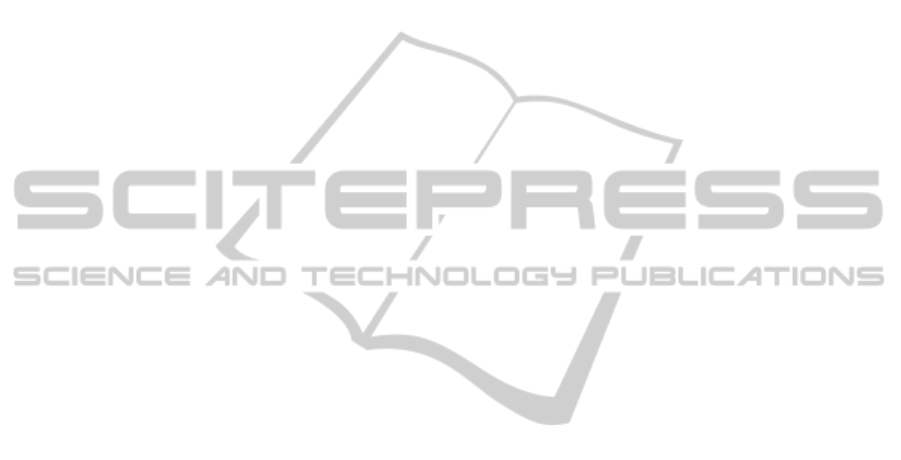 thirteen segments in different editions of the
traditional railway diagram. Since the diagram maps
are not proportional diagrams, the backbone lines
should be straight lines to reflect the directed
relations of transportation.
Shortage of Aesthetics
. The traditional diagram
with only rigid straight segment lines was drawn by
engineers, and usually done without a bit sense of
beauty. These segments and their arbitrary angle
between connected segments reveal the old
mechanical era image. Th
e rigid segments network
without any curves inspires readers nothing of
aesthetics and modern service.
In all, the traditional diagram was focused on
engineering but hardly with the consideration of
passengers needs, it is not accordance with the basic
theory of human communications and factors, and it
is inconvenient for passengers to read the map,
hence it is not functioned the illustration of diagram
maps to passengers.
3 THE BASIS AND REFERENCE
FOR IMPROVEMENT
The railway diagram maps illustrate the connectivity
between stations; it would be drawn better on
network graph with nodes and arcs rather than the
proportional geometric map coordinated to the
geographic sites. By network graph, the railway
stations are nodes and the lines between stations are
arcs which can be straight lines or curves by the
graph layout. A good example is the metro diagram
maps of large cities, such as Paris and New York.
3.1
Metro Diagram Maps and
Ergonomics
For a metro diagram map, such as the Paris Metro
Map, it is a planar graph with different colours for
passengers' convenience, and is designed based on
ergonomics and visual
communication theories
(Sanders and McCormick, 2001). The main
characteristics of these diag
rams are list as follow.
Colour Usage
. Colours are used for a quick
finding of expected nodes and lines from the
network and colours enhance passenger's cognition
and memory with each metro line a unique
identification colour. Nowadays the metro maps in
large Chinese cities are done in such style, but it is
hard to find such style in the Railway system.
More Vertical and Horizontal Lines
. The vertical
and horizontal lines are used to illustrate the
connectivity, so it is easier to make and read the
graph and fits to human cognition intuition. The
slope lines will be used to the least; and a 45 degree
slope line is used in case of necessity. In such a
degree, there will be a good supporting and visual
effect for the graph. And if
there is a turning corner
of two segments without a node, then the corner will
be rounded to smooth curve.
Nodes Representation
. In the metro maps,
different nodes represent different types of stations
for a quick cognition by passengers. These
representations includes: emphasized circles for
origins and destinations of a line, solid dots for non-
transfer nodes and circles
for transfer nodes. A small
transfer station is represented by a small circle, but
large and multiple transfer station is represented by a
rounded rectangle or a complex shape with rounded
rectangle and circles to show stations' connectivity.
Text in the Map
. Although different lines are
distinguished by identification colours, the text for
stations should be in single colour, namely black, for
consistence and striking in reading; while main
stations are emphasized by bold font style.
3.2
The Theory of Graph and Network
By the theory of graph and network (Hu, 2009), a
connected graph can represent the railway network
of a country or area while the station acted as node
and railway segment as th
e edge. Recent years with
the emerging study of complex networks, some
scholars begin the research of a scale-free railway
network in China. In the
empirical analysis by Li
and Cai (Li and Cai, 2007), the statistical properties
of the China Railway Network consisting of 3915
nodes (train stations) and 22259 edges (railway
segments). The network displays the small-world
property, has the fingerprint of a small characteristic
shortest-path length, 3.5, accompanied by a high
degree of clustering, 0.835. That is after an average
of 3.5 times of transfer, any of two stations in the
Chinese Railways network can be reached. Here, our
main purpose is to study the connectivity of main
nodes with multiple edges, and this connectivity is
the basis for the scale-free graph. And the location
and distance of nodes are
considered afterward.
4 DESIGN IDEAS
AND STRATEGIES
The design of the diagram map for passengers' line
should be guided systematically by the theories of
ergonomics and visual communication (Sanders and
McCormick, 2001). A conc
ise, elegant, striking
ICEIS 2011 - 13th International Conference on Enterprise Information Systems
390