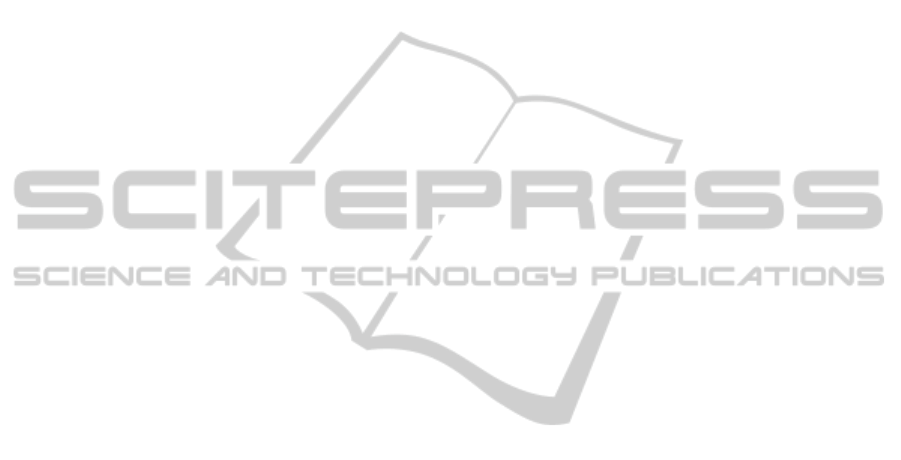 fields that go beyond computing, such as sociology,
psychology, anthropology, communication, etc.
Indeed, despite the popularity and growing in the
number of users of social software, just a small
fraction of these systems is really successful. Being
completely dependent on their users, the success of
social software heavily depends on how users feel
when using them, on their interface features and on
their interaction mechanisms. As Neris
et al
. (2009)
suggest, for developing systems that fully meet
users' requirements, we need to know users in their
abilities and culture, formalizing the interaction
requirements and investigating solutions of
interaction/interface for the diversity. In fact,
systems should reflect an understanding (and
respect) about people's values, preferences,
limitations and behaviors, including the way people
actually interact, play, learn, work, and live in their
organizations, groups, communities and other forms
of societal life. Otherwise, as Ackerman (2000)
asserts, the produced systems will be useless,
inefficiently automating the collaboration,
communication and other social activities.
Although the social software context is clearly
recognized as complex and challenging, research
initiatives on guidelines, methods, tools and even
theories for supporting designers are still incipient.
According to Hendler
et al
. (2008), a web
application should be understood as a "social
machine" which includes an underlying technology,
but also rules, strategies and organizational
structures used to manage the technology. This
vision requires investigation in social software from
two perspectives: as a social phenomenon in a macro
level and as a technological artifact to be built in a
micro one. As a consequence of these perspectives,
the software development life cycle, which has been
traditionally based on best practices in Software
Engineering (specification, design, construction,
testing, etc.), needs to be rethought. Cultural issues
must be considered in an explicit and transverse
way; the process has to be aware of the values of
people who will be direct or indirectly affected by
the development, deployment and use of the system.
Similarly, traditional concepts and practices in HCI,
such as usability and accessibility, need to be put
into perspective and understood as technical values
crucial to the project of any technological artifact.
Values are desirable, trans-situational goals,
varying in importance and serving as guiding
principles in people's lives (Schwartz, 2005). Hall
(1959) explains that every innovation, e.g. a social
software, brings negative and positive impact to the
environment in which it is introduced. Indeed,
because people's values are culturally built, we
argue that people's culture influences the way an
innovation will be valued by its direct and indirect
users, being determinant in the appropriation or
rejection of that innovation.
In this paper, we highlight the importance of
taking people's culture and values into account when
designing and evaluating social software and present
a culturally aware artifact for analyzing them: the
Valuation Framing (VF) (Kolkman 1993). This
artifact, from the Organizational Semiotics Theory
(Liu, 2000), was specially modified for the context
of social software by explicitly suggesting values
related to the context of this kind of system — we
are naming it VF4SS.
The paper is organized as follows: section 2
presents a brief literature review on social software;
section 3 presents the VF4SS as an artifact for
analysing social software, taking into account
people's culture and making values an explicit issue;
section 4 describes our findings when using it for the
evaluation of five different projects during their
design phase; section 5 presents our conclusions and
directions for future research.
When we talk about social software we are not just
talking about a specific set of technologies for which
the main focus is on people. Rather, as Boyd (2007)
points out, we are talking about a movement in
which there are three significant changes: the first is
the way technology is developed — the perpetual
beta instead of locked-down versions; the second is
the way participation is widespread — the network
effect and organic growth; and the third is the way
people behave — the focus is on connecting people
and watching the subject and shared interests
emerging through that instead of creating pre-
defined groups.
For Webb (2004), the main particularity of social
software is in the design process because human
factors and group dynamics introduce design
difficulties that are not obvious without considering
the human psychology and nature. The success and
usefulness of social software rely directly on their
users and, therefore, on aspects related to the user
experience, such as emotional and socio-technical
factors, including how the interface was designed.
Therefore, it is urgent to discuss these concepts
considering human values of a mutable society
where users are not only consumers, but also
creators of content and programmers of
mashup

;
ICEIS 2011 - 13th International Conference on Enterprise Information Systems
236