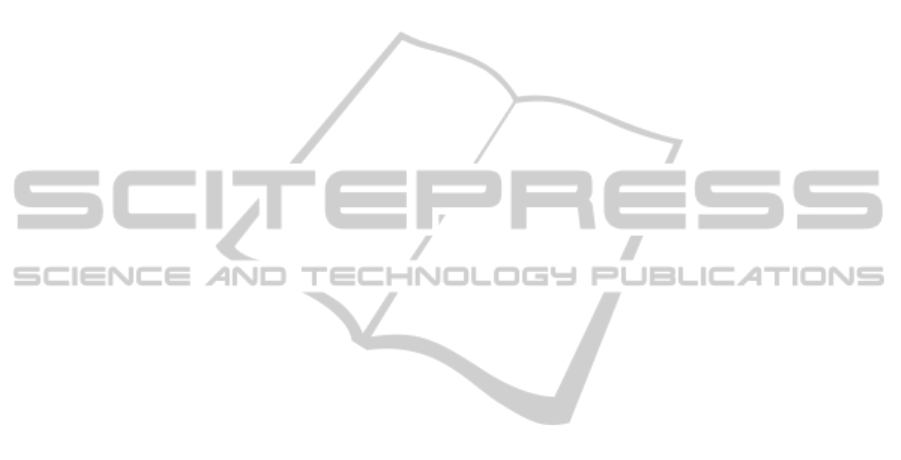 multiple solutions exist for the same problem. In such
situations, CBA becomes more complex because it
calls for more sophisticated
algorithms compared to
those used in the evaluation of outputs in fixed-
response formats. Class diagrams are one example of
a situation where free-response format outputs may
be produced. The manual assessment of such
diagrams produced by students in large classes
becomes a challenge because there may be multiple
correct ways (free-response format) of modeling the
same problem. Apart from the excessive amounts of
time and effort required, the manual assessment of
such work is often error-prone, resulting in
inconsistent evaluation. These problems are
magnified when students attempt to model complex
real-life situations as the class diagrams invariably
become increasingly complex and the students need
support to guide them through the process. Thus, the
efficacy of CBA tools in
providing formative
assessment during the development of students' work
and summative assessment after the work is
submitted in free-response outputs, such as class
diagrams, is worthy of investigation.
We propose an approach of addressing the
formative and summative as
pects of the computer-
based assessment of student's work. We also develop
and validate a prototype CBA tool, named
Computerized Assessor fo
r Class Diagrams (CACD),
to assist students in preparing class diagrams and
instructors in grading class diagrams submitted by
students for evaluation. In addition, we validate the
developed tool in terms of its efficacy in providing
formative and summative a
ssessment in an example
situation where students de
velop class diagrams for a
system that manages subscriptions and editorials for a
small independent software journal.
The remainder of this paper is organized as
follows. In the next section, we discuss prior research
on existing approaches to designing CBA tools that
support software engineering education and their
limitations in providing summative and formative
support to users. Section 3
presents an overview and
discussion of the approach used in the design of our
prototype for supporting the summative and
formative assessment of st
udents' class diagrams.
Sections 4 and 5 outline the implementation and
validation of our prototype tool. The final section
concludes the paper and makes recommendations for
future research.
2 PRIOR RELATED WORK
In this section, we review prior research on approache
to providing formative
and summative assessment
of class diagrams, entity-relationship diagrams, or
similar diagrams.
2.1 Formative Assessment
Most of the existing approaches used to support the
formative assessment of class diagrams or similar
diagrams directly or indirectly through CBA tools
can be categorized based on their functionality as
generation focused, guidance focused or critique
focused.
Generation focused approaches attempt to create
class diagrams from textual descriptions of system
requirements or through question-and-answer
mechanisms. Techniques such as natural language
processing and expert system
s are employed in this
approach to translate requ
irements into conceptual
models (Kaindl, 2004, Overmyer, Lavoie, &
Rambow, 2001, Purao, 1998). For example, Wohed
(2000) discusses a computer prototype that uses a
natural language processing technique to develop a
conceptual object model based on user responses to
a sequence of six questions. In a web-based
prototype called APSARA, object-oriented designs
are created from requirement descriptions written in
natural language using heuristics and a patterns
database (Purao, 1998). RETH, another example of
such a tool, uses natural language processing to
generate associations and relations between objects
based on natural language definitions of classes
(Kaindl, 2004). Natural language processing is also
employed to extract words from a textual document
to generate a corresponding object model (Overmyer
et al. 2001). Because generation focused tools
transform a given set of inputs to an output form,
they provide little guidance or formative feedback to
help users in developing object models. Thus,
although the extensive automation built into the
generation focused approaches make them
attractive, they have drawbacks in terms of the lack
of mechanisms offered for generating formative
feedback.
Guidance focused approaches use practitioner-
oriented recommendations to develop object models
which are often in the form of guidelines for
identifying classes and relationships, naming and
presentation conventions, and the usage of analysis
patterns and frameworks (e.g., (Bolloju, 2004),
(Batra, 2005)). In some
cases, this approach
involves customizing reusable frameworks to suit
the target environment (e.g., Hakala, Hautamaki,
Koskimies, Paakki, Viljamaa, & Viljamaa, 2001,
Morisio, Travassos, & Stark, 2000, Viljamaa, 2001).
FORMATIVE AND SUMMATIVE ASSESSMENT OF CLASS DIAGRAMS - Development and Evaluation of a
Prototype
403