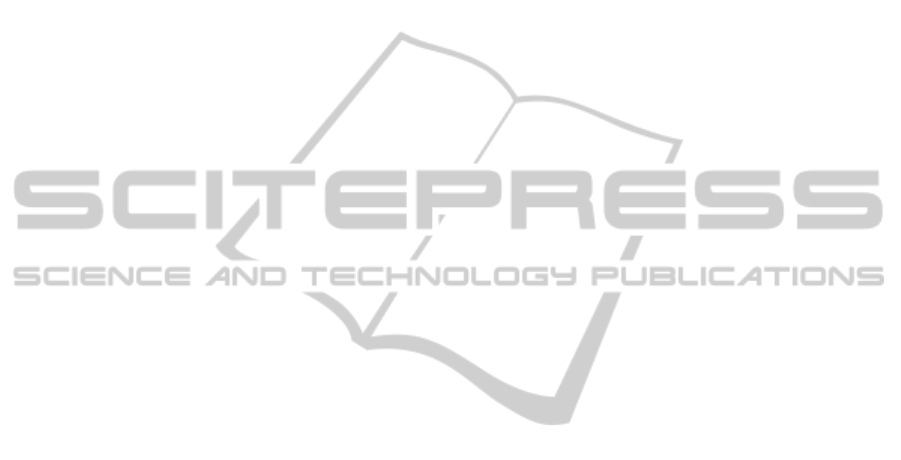 the needs of the
Forces and Means
for the RaLW.
He or she also follows the document
Model Action
Activities of the IRS Components at the Common
1.2
Principles of Process Management
Nowadays, there are two significant streams in the
field of Process Management: i.e.
Business Process
Management
presented by Object Management
Group (OMG) and
Workflow Management
, which
was originally created by Workflow Management
Coalition (WfMC).
Business Process Management (BPM) is based
on the observation that each
product that a company
gets to the market is the result of a number of
performed activities (Weske, 2007). Business
processes are the key instruments to organize these
activities and to improve the understanding of their
interrelationships. Information technology deserves
an important role in business process management,
because more and more activities that a company
performs are supported by it (Rüppel and
Wagenknecht, 2007). Business process activities can
be performed manually or with a help of information
systems (Sell and Braun, 2009). BPM activities can
in general be grouped into five categories (phases):
Design
,
Modelling,

Execution,

Monitoring

, and
Workflow Management is built on architectural
representation of a workflow management system
called
Workflow Reference Model
, that is developed
by WfMC. It identifies the most important system
interfaces, covering broadly five areas of
functionality between a workflow management
system and its environment (Hollingsworth, 2004).
Process Management and Business Processes are
generally used to solve issues related to EM
(Kubí
č
ek et al., 2010; Sell and Braun, 2009;
Vondrák, 2008). The aim of this paper is to define
Process Framework for Emergency Management
,
which allows more effective and complex process
support for EM. During the deployment of processes
there is also necessary
to guarantee their overall
quality (Jain and McLean, 2003). Hence the paper
describes methods to assure quality of processes, i.e.
verification and validation (Sargent, 2005).
Continuous improvement of processes by process
optimization is also very important (Rüppel and
Wagenknecht, 2007). Practical use of the Process
framework, together with methods of process quality
assurance is illustrated on the case study that
describes an accident of
a vehicle transporting
dangerous goods.
2 PROCESS FRAMEWORK FOR
EMERGENCY MANAGEMENT
Process Framework for EM is a new progressive
view on process support of organizations in the
private and public sector
. It is created for the
purpose of better understanding of issues that are
connected with process de
ployment in the specific
area of interest. The model covers not only process
related issues, but also issues related to emergency
management. Deep analysis of current solutions and
approaches (Klopfer and Kanellopoulos, 2008;
Ludík and Rá
č

ek, 2011; Sell and Braun, 2009)
shows, that just this unifying view on process
deployment is missing. Despite the fact, that the
model is focused on the emergency area issues, the
idea of creating a process framework is general and
could be used also in other areas of expertise, where
a complex and global view on the area of interest is
needed. The general purpose of the model is given
by two main views on the process issues, which are
Methodology
view and the global
Architecture
view.
2.1 Methodology
The first view is created by process oriented
methodology. The main goal is to continuously
improve process, which is the same idea as Deming
cycle. This view is based on the Business Process
Management life-cycle (Weske, 2007). In order to
talk about process-oriented methodology, it is
necessary to meet certain characteristics. The
methodology consists of five basic phases, where
every phase is further process decomposed. Namely
there are these phases:
Defining,

Modelling

,
Configuration
,
Execution

/

Monitoring

, and
Optimization
. The methodology contains user roles,
which are necessary for correct progress of the
process and the roles show responsibilities for the
particular processes (Ludík and Rá
č
ek, 2011). The
roles are not just the ones
focused on the ICT view
of process deployment but there are also roles for
EM. The next essential part of created methodology
are individual work products, either input or output.
Some of these artefacts ar
e included into the process
framework. There are primary phases like Defining,
Modelling, Configuration and Monitoring.
Executing and Optimization phases are described
from a different point of view. Process execution is
analysed from the view of
tools that are needed for
execution of modelled process instances. On the
other hand the optimization phase is focused on
techniques and options of process reengineering.
The Fig. 1 shows on the left side the general process
ICSOFT 2011 - 6th International Conference on Software and Data Technologies
118