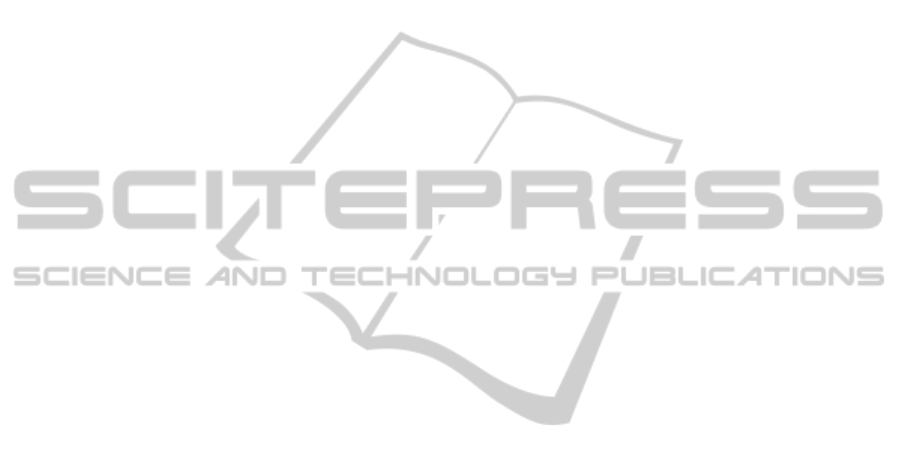 Naues, 2006), (Krishna, Sun, Rana, Li and Sekar,
2005), and (Lahoud and Tang, 2006). Although such
labs may be accessed remotely at any time from any
place, they are generally not easily scalable.
Allowing an arbitrary number of students to
participate at the same time, requires students to
reserve timeslots in advance for working in the lab.
This may impose restrictions for students in distance
education, who usually study in evening hours and
weekends. Provisioning a remote lab for peak access
outside office hours, may result in a largely over-
dimensioned lab with a low average degree of
utilization and hence a waste of resources.
Some universities recently adopted a different
approach for providing a virtual computer security
lab (VCSL), for instance as reported in (Vranken
and Koppelman, 2009) and (Li, 2009). Instead of
moving students to the lab, either physically or by
remote access, the lab is moved to the students. The
VCSL of the Open University of The Netherlands
(Vranken and Koppelman, 2009) consists of an
isolated, secured software environment, provided on
a DVD, that each individual student can easily
install on his/her computer. Inside the VCSL, the
student can set up multiple virtual hosts, connect
them into virtual computer networks, and safely
carry out experiments related to security. The VCSL
is used in courses on computer security, but could
also be used in course
s on operating systems,
computer networks, distributed systems, or web
services. In the VCSL, the student can work both as
a hacker, preparing and launching attacks against
systems and networks inside the VCSL, as a system
administrator, implementi
ng security measures to
prevent and detect attacks, and as a regular user,
experiencing the effects
of attacks and security
measures.
The VCSL can be easily installed and run locally
on each student's computer. This decentralized
approach is suited to ac
commodate any number of
students, provides students the freedom to run the
lab whenever and wherever they want, and
eliminates the need for a cen
tral lab at the university.
A shortcoming however is that students have to
work on their own. It is for instance impossible to
offer exercises on distributed attacks involving large
botnets, or hacking games in which students are
challenged to attack each other's systems and
securing their systems agai
nst attacks from fellow
students. We therefore extended the VCSL towards
a distributed virtual computer security lab (DVCSL).
The DVCSL allows connecting the VCSL's of
multiple students into a large virtual network
running over the internet. Traffic inside the virtual
network is completely isolated from the outside
world. Hence, communication between virtual hosts
inside the DVCSL and hosts outside the DVCSL is
impossible. Students can therefore safely carry out
assignments related to security without any
restrictions - even spreading malware could be
allowed - without the risk of accidentally (or
intentionally) attacking or infecting hosts on the
internet.
This paper presents the communication
infrastructure of the DVCSL. The paper is organized
as follows. In section 2 we give further details on the
VCSL, the basic building stone of the DVCSL. In
section 3 we list related work on computer security
labs, showing the novelty of our DVCSL. In section
4 we explain the architecture and implementation of
the DVCSL. In section 5 we describe an example
setup of the DVCSL, demonstrating the correct,
secure operation of the DVCSL. In section 6 we
shortly address future work and section 7 concludes
the paper.
2 VCSL
The VCSL is a stand-alone environment, composed
of two nested software virtualization layers, that
each student can install on his/her computer. The
software components to build the VCSL are
freeware or open source, and are distributed to
students on a DVD.
The VCSL is composed of two virtualization
layers, as shown in figure 1. The host machine is the
student's computer, which runs an arbitrary
operating system, i.e., the host operating system.
The first virtualization layer creates the virtual host
machine. It consists of virtualization software such
as VMware Player (freeware) or Oracle VM
VirtualBox (open source), which runs on the host
machine just like an ordina
ry application. Versions
of this software are available for a large range of
platforms. VirtualBox for instance runs on host
machines with either Wind
ows, Linux, Mac OS X,
or OpenSolaris. This first virtualization layer
therefore runs on nearly
all student computers,
regardless of the hardware and the host operating
system. The virtual host machine runs the virtual
host operating system. For the VCSL we selected
Linux, since it is open source and can be distributed
to students without licensing costs. In fact, we
selected Knoppix, a bootable live Linux system
containing a collection of GNU/Linux applications
and the KDE graphical desktop environment.
The second virtualization layer is a Linux
application, called Netkit (Pizzonia and Rimondini,
2008), that runs inside the virtual host machine. This
second virtualization layer allows to instantiate
A DISTRIBUTED VIRTUAL COMPUTER SECURITY LAB
111