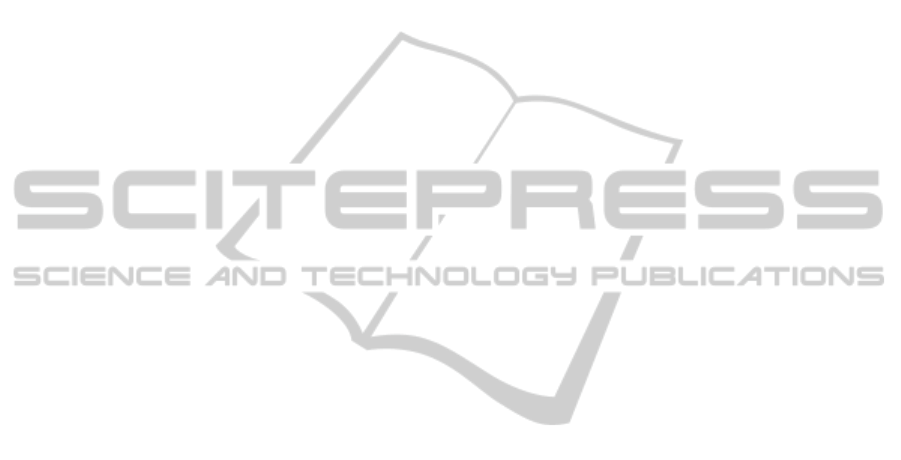 effort needed to support an increasingly diverse user
community.
2 IMPLEMENTATION
PadeNA (the Parallel
de Novo

Assembler) has been
implemented with the principles of code
modularization and reusability in mind, and focuses
on the concept of parallelization in shared memory
architecture. This is the fi
rst application of its kind
developed for Windows-based users. The major
improvement in PadeNA is interface driven design
(Pattison, 1999) which promotes reusability and
extensibility of code without affecting its data
handling capabilities. In effect, PadeNA is a
sequence of more basic functions, and developers
can easily customize the default algorithm by
inserting or substituting their own custom classes to
meet the needs of thei
r users. In order to
demonstrate the functionality of PadeNA, we have
also developed a graphical user interface using
Windows Presentation Foundation, providing a
usable and intuitive interface to this and other
assembly algorithms.
PadeNA is built as a part of a .NET based open-
source bioinformatics library, the Microsoft Biology
Foundation (MBF). It uses .NET 4.0 constructs for
multi-core parallelization and performance scales
well on computers with two or more processors as
compared to single-core systems.
Microsoft .NET framework uses a method to
improve the runtime performance of computer
programs. This is known as just-in-time compilation
(JIT), also known as d
ynamic translation. JIT
compilers represent a hybrid approach, with
translation occurring continuously, as with
interpreters, but with cachin
g of translated code to
minimize performance degradation. It also offers
other advantages over statically compiled code at
development time, such as handling of late-bound
data types and the ability to enforce security
guarantees.
Moreover, Native Image Generator, or simply
NGEN is the Ahead-of-time compilation service of
the .NET Framework. It allows a .NET assembly to
be pre-compiled instead of letting the Common
Language Runtime do a Just-in-time compilation at
runtime (Biswas, 2006).
Further, bioinformatics researchers working in
Unix/Linux environment can take advantage of
Mono 2.8 for extending PadeNA. Mono is an open
source, cross-platform, implementation of C# and
the CLR that is binary compatible with
Microsoft.NET (Mono, 2004).
2.1
Microsoft Biology Foundation
The Microsoft Biology Foundation is an open source
reusable .NET library and application programming
interface for bioinformatics research. Application
developers can use MBF to perform a wide range of
tasks; DNA, RNA and protein sequences can be
imported from files in a variety of standard data
formats, including FASTA, FASTQ, GenBank,
GFF, BED, SAM and BAM. Analysis of these
sequences can be performed using one of several
sequence alignment algorithms including Smith-
Waterman, Needleman-Wunsch, pairwise overlap
aligner, MUMmer and NUCmer (Kurtz, 2004).
These sequences can also be queried against various
databases using BLAST (Altschul, 1997) services,
hosted at different locati
ons and accessible through a
web service interface. File formatters can be used to
write sequences in the desired supported output
format irrespective of the original input format.
Data files are sometimes la
rge enough that hardware
limitations prevent a parser from loading the entire
data set into memory – this may occur when
handling one very large sequence, or a very large
file (or files) containing many smaller sequences.
MBF implements data virtualization by dividing the
data into blocks and providing the data block by
block to the parser as required by the application.
MBF represents sequence data and metadata with
format-independent Sequence and SequenceRange
objects. These objects effi
ciently store sequence data
in a variety of encoded formats and provide a
flexible and robust way to represent sequences in the
MBF environment.
MBF applications can be implemented in any .NET-
compatible language. Over 70
of these exist, suiting
many different programming styles and levels of
expertise; examples include C#, F#, Visual Basic
and Python.
2.2 Input Parameters
Kmer Length:
The choice of kmer length is a
critical task. The search space depends upon kmer
length, with smaller kmer length increase the
number of vertices in the graph. Larger kmer length
reduces the number of ambiguous edges in the graph
but also significantly im
pact the true overlaps
between kmers. For optimal graph formation, kmer
length should not be less than half the length of the
PadeNA: A PARALLEL DE NOVO ASSEMBLER
197