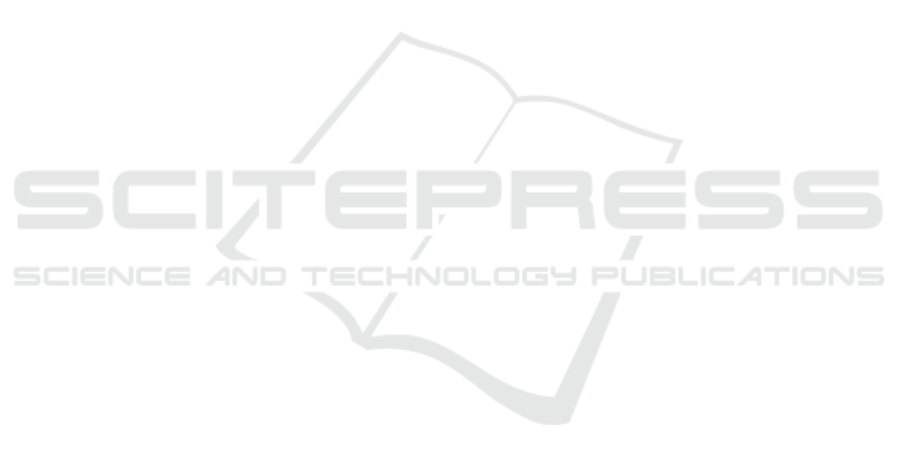 ON THE DETECTION OF BINARY
CONCENTRATION-ENCODED UNICAST
MOLECULAR COMMUNICATION IN NANONETWORKS
Mohammad Upal Mahfuz, Dimitrios Makrakis and Hussein Mouftah
School of Information Technology and Engineering, University of Ottawa, K1N6N5 Ontario, Canada
Keywords:
Molecular communication, Concentration encoding
, Sampling-based detection, Energy-based detection,
Nanonetworks.
Abstract:
Molecular communication is a new communication
technique where transmitter and receiver communicate
by transmitting molecules and correspondingly modulating their specific characteristics. Molecular
communication is being considered as a new physical layer (PHY) option for a vast number of
communicating nanomachines that form "nanonetworks." Thus it has become a promising option for a large
number of new applications, offering several benefits over conventional electromagnetic communications
based on radio waves or optics at nanoscale dimension. Concentration-encoding is a simple and good
technique to encode information with molecules. Incorrect detection of concentration-encoded signals
makes molecular communication a real challenge. This paper has addressed sampling-based and energy-
based detection approaches in detail for binary concentration-encoded molecular communication signals
based on diffusion in fluidic media.
1 INTRODUCTION
Molecular communication is a new physical layer
option that is being considered for communication
and networking among a huge number of natural and
man-made nanomachines (Akyildiz et al. 2008,
Mahfuz et al. 2010a, Mahfuz et al. 2010b)
. A
nanomachine is a tiny
machine capable of
performing simple tasks e.g. sensing and actuation.
As shown in Fig.1 a transmitting nanomachine (TN)
transmits molecules in a fluidic medium, the
molecules propagate in the medium following the
diffusion process, and then finally the molecules are
received by the receiving nanomachine (RN).
Detection of concentration-encoded molecular
signals is very crucial in the sense that incorrect
detection of concentration-encoded signals would
result in wrong decoded bit, thus producing bit
errors, and finally the effect / reaction performed by
the RN would be erroneous. In this paper we have
explained two detection approaches, named
"sampling-based detection (SD)" and "energy-based
detection (ED)," for binary concentration-encoded
molecular communication in order to detect the
information bits transmitted by TN and that are
available at the location of RN in the form of
received throughput of the molecular propagation
channel. We have also shown threshold
characteristics for "known-reference" and "blind-
reference" cases for bit detection. In the former case,
RN knows the average transmission rate used by TN
(in molecules/second) beforehand, and thus RN can
compute the threshold concentration as a function of
known transmission rate for a given distance
between TN and RN. On the other hand, in blind-
reference case RN does not know the transmission
rate of molecules beforehand, and so RN computes
the threshold concentration as a function of available
throughput at its own location. Although threshold
computation is an important aspect for molecular
communication, it has not been addressed in depth
so far in open literature. The paper is organized as
follows: section-2 briefly discusses the throughput
of the channel, followed by section-3 discussing the
fundamental concepts of sampling-based (SD) and
energy-based (ED) detection methods for the
amplitude modulated concentration-encoded signal.
Finally, section-4 concludes the paper.
446
Upal Mahfuz M., Makrakis D. and Mouftah H..
ON THE DETECTION OF BINARY CONCENTRATION-ENCODED UNICAST MOLECULAR COMMUNICATION IN NANONETWORKS.
DOI: 10.5220/0003158504460449
In
Proceedings of the International Conference on Bio-inspired Systems and Signal Processing
(BIOSIGNALS-2011), pages 446-449
ISBN: 978-989-8425-35-5
Copyright
c

2011 SCITEPRESS (Science and Technology Publications, Lda.)