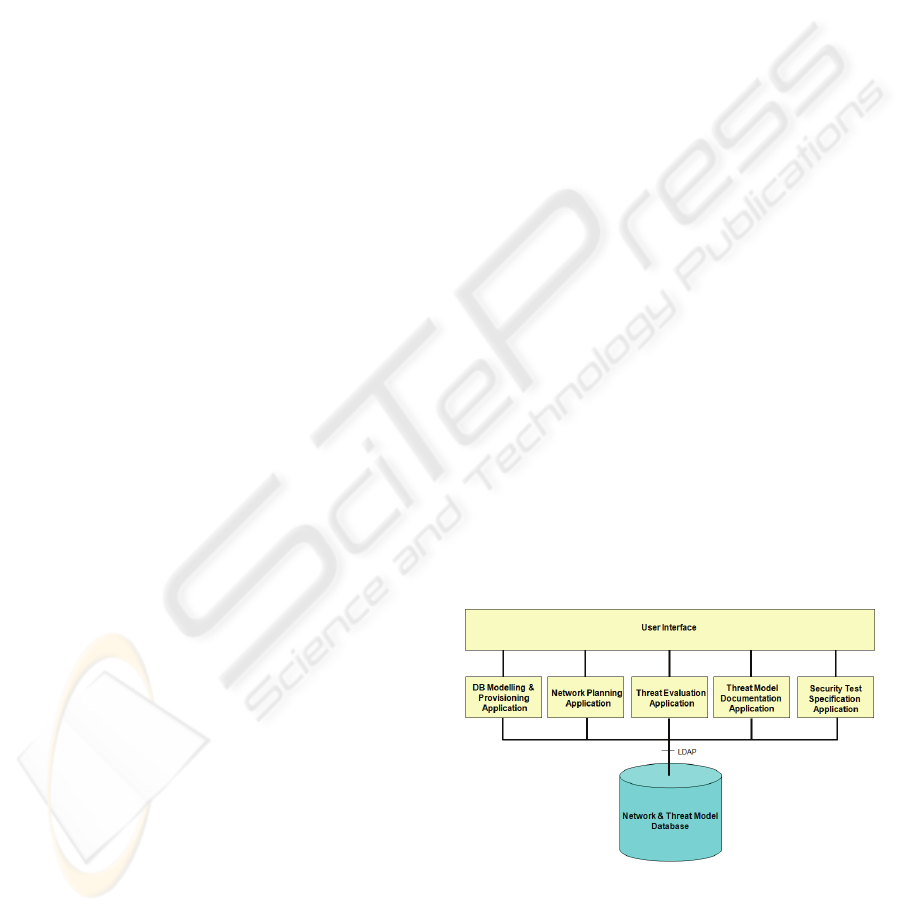 International technical standards will come from
ISO, IETF, ITU-T, OMA, TMF, W3C and other
international standardization bodies or industry
forums.
2.2
National Legal Standards
Every nation will have a set of national legal
standards, which have to be considered as important
in addition when treating IT/Telco security. This
time the examples are sel
ected from the USA, again
with the focus on relevance to Identity Management:

Privacy Act of 1974: all government agencies -
federal, state and local - which request social
security numbers are re
quired to provide a
disclosure statement on the form;

Family Educational Rights and Privacy Act
(FERPA, also known as the "Buckley
Amendment," enacted in 1974, 20 USC
1232g): social security numbers fall within the
scope of personally identifiable information
that is restricted from disclosure by schools
that receive federal funding under the Family
Educational Rights and Privacy Act;

Children's Online Privacy Protection Act
(COPPA) - 15 U.S. Code 6501 et seq.: The
act's goal is to place parents in control over
what information is collected from their
children online;

Financial Services Modernization Act, Gramm-
Leach-Bliley (GLB), Priv
acy Rule - 15 USC
6801-6827: The 1999 federal law permits the
consolidation of financial services companies
and requires financial institutions to issue
privacy notices to their customers, giving
them the opportunity to opt-out of some
sharing of personally identifiable financial
information with outside companies;
2.3 Corporate Standards
Finally, organizations whose security needs to be
planned or evaluated and updated will probably have
additional regulations, which need to be taken into
account. For example it might be necessary for every
employee to wear a badge with her or his photo id
on it to guarantee an additional possibility to identify
her or him.
REALIZATION OF THE
PLANNING TOOL
The threat analysis will be based on a database that
holds information about known threats to the
specific system components, their architecture,
protocols. This database w
ill also be filled with the
results of the tasks dealing with risk assessment.
There are tools today, which do this on a very
general level (e.g. COBRA). The main challenge
will be to drill down to implementation level if
possible and/or necessary.
Furthermore a network/application planning tool
will be developed based on the threat database
above, which is cap
able of identifying threats to a
planned network, suggesting methods to mitigate the
threats according to a specific Evaluation Assurance
Level and including the results into the network
plan, a threat model document and a test
specification. Here two issues will be of main
concern:

Developing solution variants, which really fit
the topic and providing guidance for the
selection of the "right" solution.

Using the selected Evaluation Assurance Level
as the driving parameter for the automated
solution development
The tool will be capable of tracking the changes
to the planned network, the according changes in the
threat model, and the changes in the security
measures to be taken and finally, track the changes
in the documentation (network plan, test
specification).
Figure 2: General architecture
of the tool (tool chain).
Figure 2 give a first impression of how the tool
chain shall be designed. The main part will be an
intelligent central data base, which will serve all
planning applications likewise.
SECURE IT/TELCO ENVIRONMENT PLANNING MADE EASY - A Concept of a Tool for Planning Secure IT/Telco
Infrastructure and Applications
109