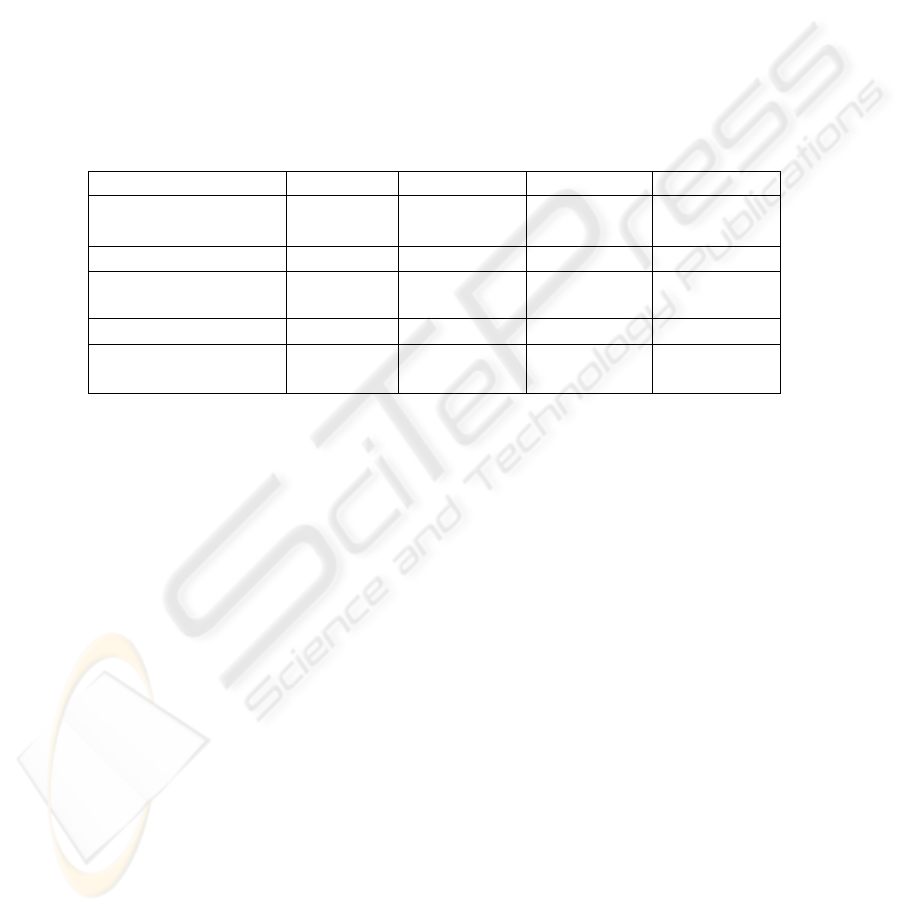 Experimental conditions in Experiment 4 are shown in Table 4. S-data were separated
into S1- and S2-data, where changes in S2-d
ata were larger than those in S1-data.
Here, the boundary between S1- and S2-data
was at the 25% point. (The 25% point
means that 25% of the data is between the minimum data and the 25% point data. The
50% point corresponds to the "median.") L-da
ta were separated into L1- and L2-data,
where changes in L2-data were larger than those in L1-data. Here, the boundary be-
tween L1- and L2-data was the 75% point. The 25%, 50%, and 75% points were 5.36
(about US$ 0.51), 14.78 (US$ 1.40) and 31.04 points (US$ 2.94), respectively. L1-,
L2-, S1-, and S2-data each had 75 data. In
Experiment 4, L1- and L2-data were pre-
sented five times as often as S1- and S2-data. In Experiment 4, the learning rate for
L1- and S1-data was reduced to 50% (i.e.,
= 0.7 for L2- and S2-data, and
= 0.35
for L1- and S1-data). Relative
selective intensities
(number of presentations times
learning rate) for S1-, S2-, L1-, and L2-data were 1, 2, 5, and 10, respectively.
Table
4.
Experimental conditions in Expe

riment 4: the hybrid technique.
S1-data
S2-data
L1-data
L2-data
Range of absolute
value of
Δ
TOPIX(t)
0 to 25%
25 to 50%
50 to 75%
75 to 100%
Number of data
75
75
75
75
Relative number of
Learning rate (
(relative value)
0.35
(1)
0.7
(2)
1.75
(5)
3.5
(10)
In each experiment, networ
k learning was stopped at th

e point having the maxi-
mum profit (the learning was stopped at the point having the maximum profit for the
validation data during 8000 learning cycles). The prediction error and profit were
monitored after every hundred learning cycles.
When a large change in TOPIX was predicted, we tried to calculate "Profit" as fol-
lows: when the predicted direction was the same as the actual direction, the daily
change in TOPIX was earned, and when it wa
s different, the daily change in TOPIX
was lost. This calculation of profit corresponds to the following experimental TOPIX
trading system. A buy (sell) order is issued when the predicted next-day's up (down)
in TOPIX is larger than a preset value which corresponds to a large change. When a
buy (sell) order is issued, the system buys
(sells) TOPIX shares at the current price
and subsequently sells (buys) them back at the next-day price. Transaction costs on
the trades were ignored in calculating the
profit. The more accurately a large change
is predicted, the larger the profit is.
In each experiment, the momentum parameter
was 0.7. All the weights and bi-
ases in the neural network were initialized
randomly between -0.3 and 0.3. In each
experiment the neural network was run four times for the same training data with
different initial weights and the average was taken.
7