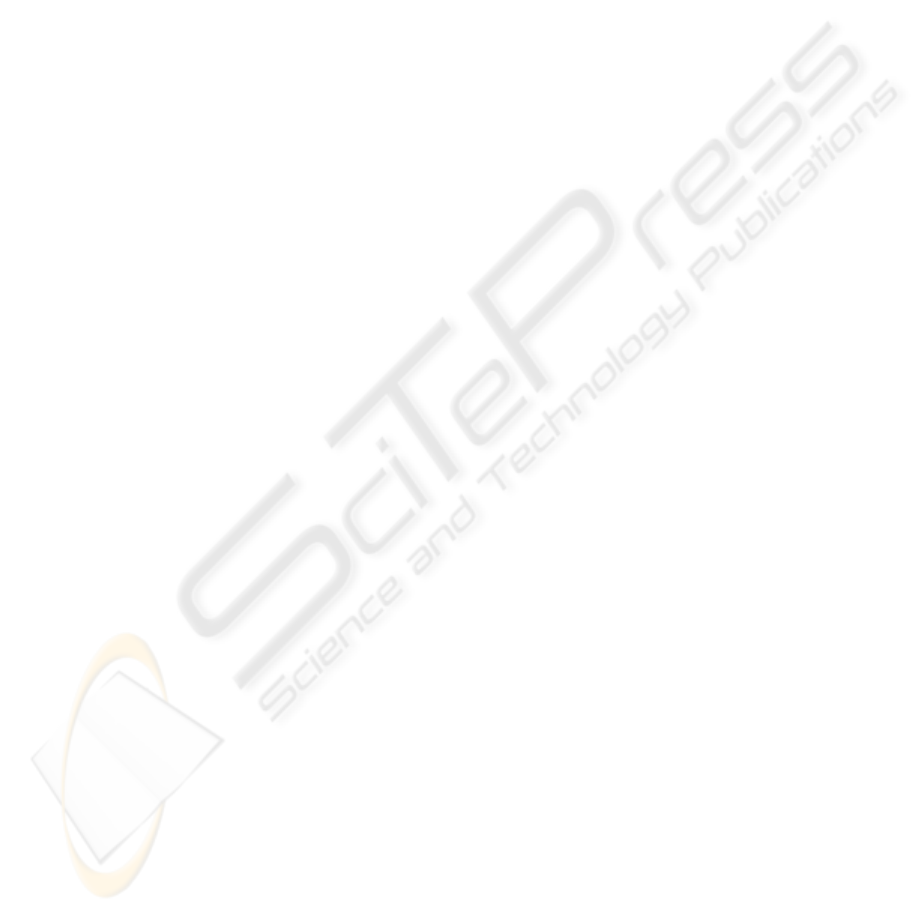 negative, regarding the specific phone Nokia 6610,
yet it does provide valuable information for
designers and manufacturers about what mobile
phone consumers are really concerned about. Such
neutral comments and suggestions are currently not
considered in the method of opinion mining.
Moreover, opinion mining focuses mainly on
product features which can not cover all significant
issues in customer reviews. Figure 1 shows some
sentences extracted from
the customer reviews of
Nokia 6610. These sentences all discuss
flip phone
and they reveal the diff
erent perspectives from
customers about
flip phone
. Some customers also
elaborate on the reasons
for their choices. This
information is believed to be valuable for designers
and manufacturers. However, in the method of
opinion mining, such important issues were not
pointed out because
flip phone
is not an explicit
product feature of Nokia 6610.
Figure 1: Sentences discussing
flip phone
from customer
reviews of Nokia 6610.
In this paper, we propose an approach to
automatically summarize multiple customer reviews
which are related to each other, e.g. reviews
discussing the same product or the same brand. In
our approach, we intend to discover salient topics
among reviews and to generate a summary based on
these topics. Unlike existing Multi-Document
Summarization (MDS) approaches which divide
documents into non-overlapping groups and
summarize each group of documents individually,
our approach is based on the topical structure of a
document collection. The rest of this paper is
organized as follows: related work of automatic text
summarization is reviewed in Section 2; our
summarization approach is presented in Section 3;
Section 4 evaluates the summarization results and
Section 5 concludes.
2 AUTOMATIC TEXT
SUMMARIZATION
During the last decade, ther
e has been much interest
with automatic text summarization due to the
explosive growth of electronic documents online
(Barzilay & Elhadad, 1997; Gong & Liu, 2001;
Hovy & Lin, 1997; Yeh et al., 2005). There are also
some initial web applications. For example, Google
provides a short summary for each retrieved
document in the form of scraps related to the query
words. Another example is NewsInEssence
(http://www.newsinessence.com/) which is able to
summarize news articles from various sources.
There are two major gr
oups of automatic
summarization approaches: statistical methods and
linguistic methods. Statistical methods are widely
used because of their robustness and independency
of document genre. The first implementation can be
traced back to Luhn's wo
rk (Luhn, 1958

) in which
the author developed a method based on frequency
of words. Subsequent re
searchers extended Luhn's
work to deal with more features in addition to
frequent words, e.g. title and heading words
(Edmundson, 1969), sentence position (Hovy & Lin,
1997), indicator phrases (Hovy & Lin, 1997),
sentence length (Kupiec et al
., 1995), etc. Linguistic
methods present a different way for summarization.
The typical methods include discourse structure
(Mann & Thompson, 1988; Marcu, 1999) and
lexical chains (Barzilay & Elhadad, 1997).
Recently, as an outcom
e of the capability to
collect large sets of documents online, there is an
increasing demand for MDS. Instead of focusing
only on single document, MDS is performed to deal
with multiple related documents (Mani & Bloedorn,
1999; Mckeown & Radev, 1995), e.g. news articles
regarding an event from various sources. The most
popular MDS approach is clustering-summarization
(Boros et al., 2001; Maña-López, 2004; Radev et al.,
2004). The approach of clustering-summarization
first separates a collection of documents into several
non-overlapping groups of documents or sentences.
Summarization is then performed separately within
each group. There are two limitations to the
clustering-summarization approach when applied to
the domain of customer reviews:
z
The number of clusters is difficult to determine
-
As much as I like Nokia phones the flip phones

are
much better because a) you won't scratch your
screens/keys b) you don't need to lock your phone
all the time to prevent accidentally hitting the keys.
-
Personally I like the Samsung phones better
because I found myself liking the
flip phones

so
much more.
-
My past two phones were all flip phones

, and I
was beginning to tire of them.
-
Nokia was my first non-flip phone

, and I'm glad I
decided to go with them.
-
This is probably your best bet if you are looking
for a phone in this price range, or like me, do not
have the patience to deal with annoying
flip
WEBIST 2007 - International Conference on Web Information Systems and Technologies
6