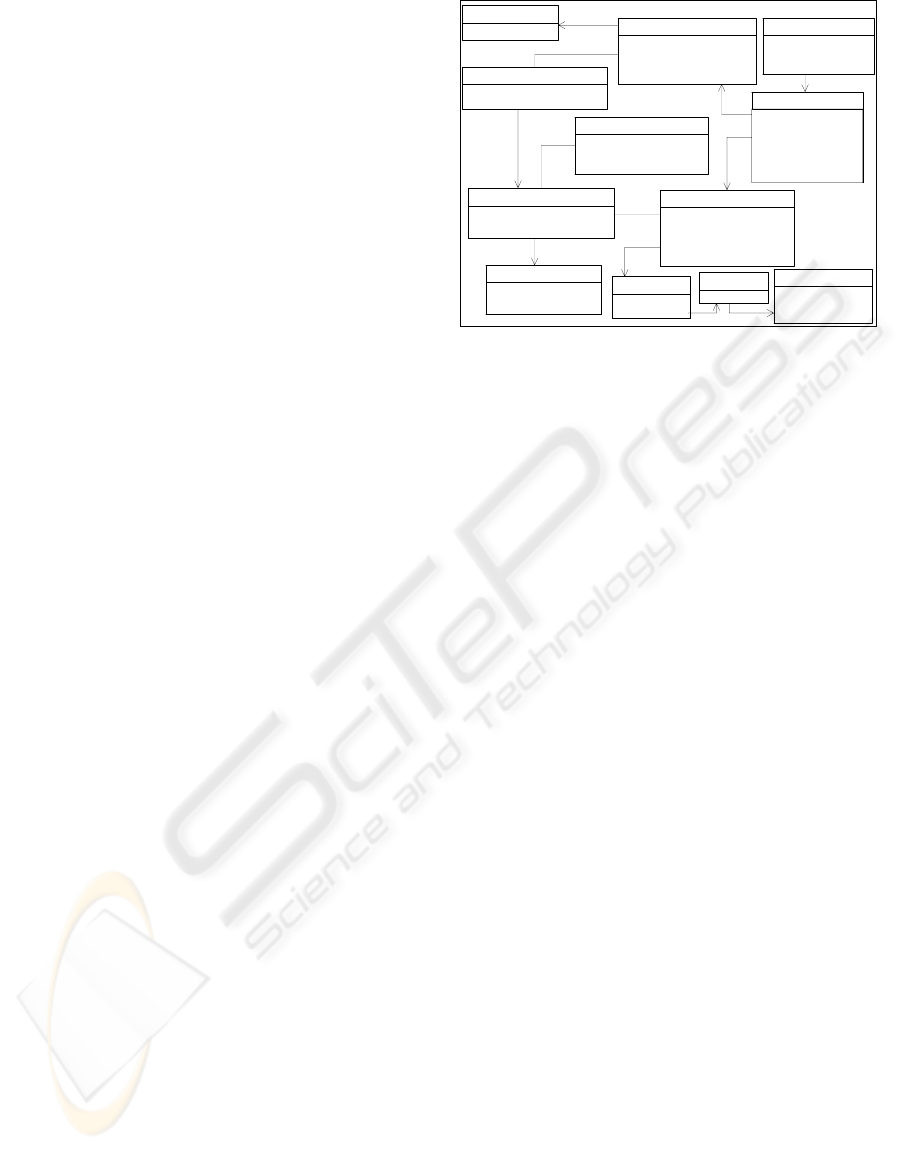 rule-based KBS as it is the one widely adopted by
industry.
The knowledge base class contains domain
knowledge, represented as rules, which are used by
the inference process. The contents of the
knowledge base are organized in tuples (records). A
tuple is used to group rules according to their
features. This allows the partitioning of the
knowledge base into modules that enables the
inference process to access the rules faster. The
maintainability of the rules is enhanced when it is
organised in this manner.
PRACTICE GUIDELINE
RECOMMENDATIONS
The Clinical Practice Guideline (CPG)
Recommendations contains statements that are
graded according to the follo
wing three strengths of
evidence: (a) generally consistent findings in a
majority of multiply accepta
ble studies; (b) either
based on a single acceptab
le study, or weak or
inconsistent findings in
multiply acceptable studies;
(c) limited scientific evidence that does not meet all
the criteria of acceptable
studies of good quality.
The recommendations cover assessment of leg
ulcers, management of venous leg ulcers, cleansing,
removal of medical debris, dressing and contact
sensitivity, education and training, and quality
assurance categories. A KBS for educational
purposes was designed to list the recommendations
based on (a) evidence strength; (b) evidence strength
and category; (c) category only. Figure 2 shows how
the profile has been used to represent part of the
CPG case study.
The profile here only concentrates on showing
the task of making recommendations (
considered as
classification task-type
), based on the user-selected
criteria. The task is invoked by the task method
"prune set" which is executed by several inferences
and intermediate roles. For the matching process to
provide recommendations, different sets of rules are
used depending on the crite
ria selected by the user.
To arrive at a recommenda
tion, the inference would
need the pertinent knowledge or rules from the
knowledge base. This is provided by the static role,
and the facts (CPG recommendations in the
factbase) to match them are gathered by the dynamic
role.
Figure 2: CPG Recommendati
ons Case Study Model.
The case study was implemented as a prototype
system in the Java Expert System Shell (Jess), that is
based on the popular CLIPS program (Friedman-
Hill, 2003). Because of th
e declarative nature of
expert system shell programming, the concepts of
the profile cannot be entirely matched to a Jess
meta-model. However, the KM profile was very
useful in understanding the KBS requirements for
the CPG recommendations. Some sample rules for
listing recommendations based on evidence strength
(in the actual recommendation each recommendation
has a brief explanation rather than ID shown below
as I1, II2, III4, etc.) are:
If evidence.strength = I Then Recommendation = {I1,
I2, I3, I4}
If evidence.strength = II Then Recommendation =
{II1, II2, II3, II4, II5, II6}
If evidence.strength = III Then Recommendation =
{III1, III2, III3, III4, III5,…. to III19}
This rule set is mapped into Jess code as follows:
( defrule strength-I
( user (strength ?i&:(= ?i 1)))
=> assert (recommendation I1 , I2 ,
I3 , I4)
explanation "Strength equals 1"))))
( defrule f strength-II
( user (strength ?i&:(= ?i 2)))
=> (assert (recommendation II1 , II2
, II3 , II4 ,II5 ,II6)
explanation "Strength equals 2"))))
( defrule strength-III
( user (strength ?i&:(= ?i 3)))
dynamic-input: CPG Classification
dynamic-output:CPG Classification + Attribute
<<Dynamic Role>>
dynamic-input: CPG Classification + Attribute
dynamic-input: Attribute_Value
dynamic-output: Recommendation
<<Dynamic Role>>
name: Specify
dynamic-input: CPG Classification
dynamic-output: CPG Classification + attribute
static-input: Attribute Selection
inference-type: {forward}
<<Inference>>
name: Match
dynamic-input: CPG Classification + attribute
dynamic-input: Attribute_Value
dynamic-output: Recommendation
static-input: Recommendation-Knowledge
inference-type: {foward}
<<Inference>>
input: Attribute Selection
<<Static Role>>
input: Recommendation-
Knowledge
<<Static Role>>
name: Transfer_Function_2
communication_type: {obtain}
input: Recommendation category & Attribute
output:Attribute_Value
<<Transfer Function>>
name: Recommendation
value: {I1-I3, II1-II6, III1-III17}
<<Dynamic Role>>
name: Prune set
decomposition : Generate Inference
decomposition : Specify Inference
decomposition : Match Inference
decomposition : Transfer Function 1
decomposition : Transfer Function 2
intermediate role: CPG classification
intermediate role: attribute
<<Task Method>>
name: Classification/
Recommendation
dynamic-input: CPG
dynamic-output: Recommendation
<<Task>>
method
knowledge
decomposition
kn. elements
input
output
roles
roles
recommdendations
knowledge
input
output
name: CPG
<<KnowledgeBase>>
name: Recommendation Rule
antecedent: Matching Element
consequent: Recommendation
connection: has recommendation
<<Implication Rule>>
decomposition
rules
KNOWLEDGE ENGINEERING USING THE UML PROFILE - Adopting the Model-Driven Architecture for
Knowledge-Based System Development
79